Camino Star of the North / Estrella del Norte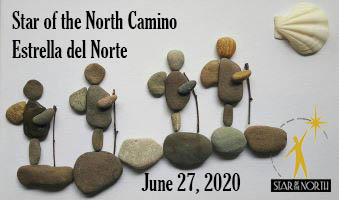 Thank you Star Pilgrims for making our second annual Star of the North Camino/Estrella del Norte a huge success!
Still Time to Make Your Donation - Click Here!
Our heartfelt thanks to the following Star Pilgrims 2020, and to their sponsors, donors and supporters!
Rob and Laurel Lutes
Archbishop Emeritus Sylvain Lavoie, OMI
Parkland Holy Trinity CWL Council
Phil and Marie Schmidt
Mary-Lou Veeken
Mark and Terri Polet
Josee Marr
Wendy Hoven
Irene Wilson
John and Raymonde Schile
Betty Ann Laporte
Sarah Kelly
Glen Argan
Lucie Leduc