We Love Gardening!
This is a drop-in event. Pre-registration is not required, but does help with our planning. Thank you for your support!
Presented by St. Albert Backyard Gardening Group in cooperation with Star of the North Retreat Centre.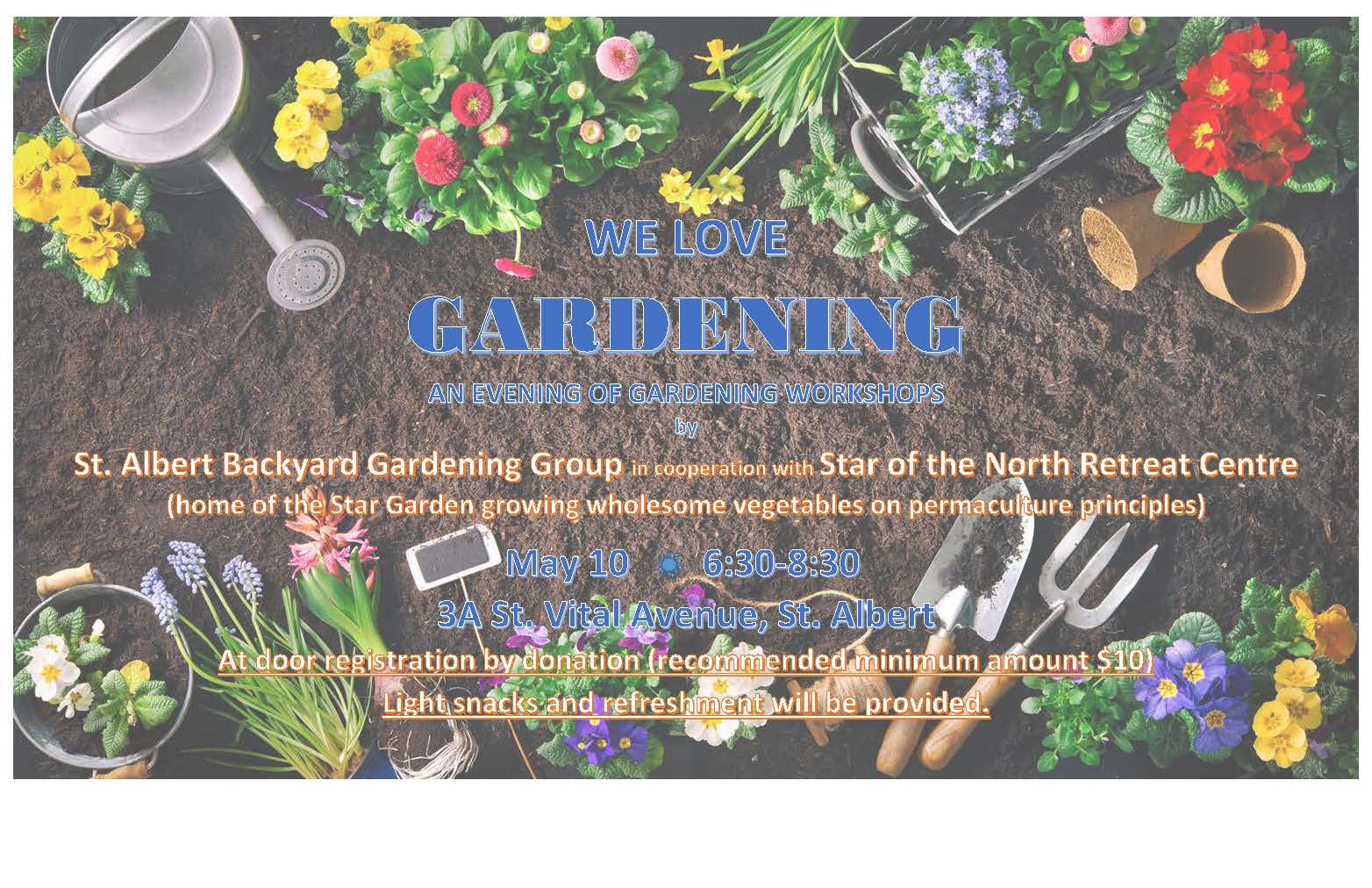 I will make a donation onsite
$0.00
I am unable to make a donation at this time
$0.00
There are currently no upcoming events.