Ways of the Heart Women's Retreat
That we are 'to be compassionate' is almost a given in our lives. As women, wives, mothers and grandmothers, compassion seems written into our bones, embedded in our hearts. Yet, what does a healthy practicing of compassion look like? How can our compassion be a blessing for ourselves and for others?
This weekend is a time to explore both compassion and self-compassion and how they are intertwined. Discover the role and importance of boundaries to compassionate living, and how compassion, consolation, and comfort interconnect to support a rich, full, and sustainable life of love.
Drawing on a rich history of Christian spirituality, insights in neurobiology and psychology, and the wisdom of such writers as Brene Brown, we will explore a 'reimagining' of our understanding of compassion. Our time together will include opportunities for gentle yoga, meditation, ritual, prayer, reflection and celebration time.

REGISTRATION COSTS:
Before September 1st: Online $130 | Commuter $205 | Live-In $315
After September 1st: Online $165 | Commuter $255 | Live-in $395
View Fee Schedule
Online (before Sept. 1)
$130.00
Commuter (before Sept. 1)
$205.00
Live-In (before Sept. 1)
$315.00
Event Details
FACILITATORS: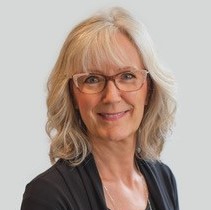 Glenda Sartore is a Certified Canadian Counsellor in private practice in Sherwood Park. She holds a Master's Degree in Psychotherapy & Spirituality and is a senior yoga teacher. Her passion, both personally and professionally, is to find sweet joy amidst the muck of life. gscounselling.ca

Sandra (Sandy) Prather B.Ed,M.Th., is a long-time retreat director, writer and facilitator known for an infectious joy in her faith. She works locally, nationally and internationally teaching and leading retreats, seminars and workshops for educators, lay formation programs, parishes, and men's and women's religious organizations. Drawing upon her theological training and faith perspective as a wife, mother and grandmother, Sandra 'breaks open the ordinary' so that we might know God `amidst the pots and pans.' She serves as Provincial Animator for Associates for the Oblates of Mary Immaculate, Lacombe Canada and has been an Honorary Oblate since 2008. She and her husband Bob reside in Sherwood Park, Alberta and are blessed with four adult children and ten grandchildren.
Register
Schedule