The Language of Clouds
Clouds are a source of natural beauty that can open our mind to wonder and transcendence. "The Language of Clouds" is a presentation through story-telling and sharing photographed images of clouds by photographer Jean-Guy Dallaire. Jean-Guy will inspire and inform us to consider new ways of seeing and living for our times. "In the midst of our ecological crisis could it be that the Divine is seeking to communicate with us in new ways? Are we being called to a new way of seeing and of living? Visual artist Jean-Guy Dallaire tackles these questions as he invites us to read the natural language of the clouds." quote by Michael Dallaire, Ed.D.
Come for either an afternoon or evening session!
Wednesday, April 24, 2019 Afternoon Session 2pm - 4pm; Repeated Evening Session 7pm - 9pm.
Cost: $35
Event Details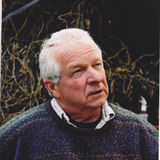 Jean-Guy Dallaire studied photography at the Northern Alberta Institute of Technology in Edmonton, Alberta. After a long career as a photographer, he moved to Vancouver and began a career in sculpture. Self-taught, his numerous exhibition include those at Madison Square Garden Gardens and ArtExpo'84. In 1986, he began to teach in Vancouver schools and colleges and later organized some international workshops.
Over the years, Jean-Guy discovered a new passion: the study of forms and of images, sometimes surprising, which appears in the clouds above. Amazed, he started to record what he saw... images, like a universal language which he shares with everyone.
Register
Schedule