Event Details
DETAILS:
The Friday public lecture plays with the idea that the Cosmos itself has something to teach us about how to live well with ourselves, other people, and other beings. By considering the spirituality of the Cosmos (or patterns in how the Cosmos behaves and expresses itself at various levels), we may be able to experience ourselves within the Whole. Our joys and struggles are not alien from the Cosmos but part of its very fabric.
The retreat–as part of our Aurora Living speaker series–develops Brain Swimme's Powers of the Universe and applies them to a Cosmic spirituality we all share. It is also a step toward creating a non-anthropocentric theology in which we see Creation as Companion and Teacher.
---

SPEAKER: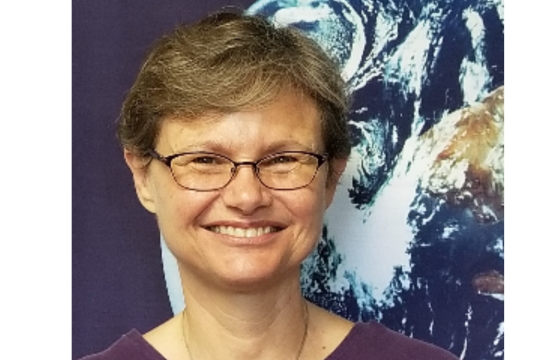 Linda Gibler, OP, PhD, is a Dominican Sister of Houston. She has served as vicaress to her congregation since June 2022. Before her return to Houston, Linda was the Associate Academic Dean and Associate Professor of Science and Religion at the Oblate School of Theology in San Antonio.
Linda studied with Brian Swimme at the California Institute of Integral Studies in San Francisco and completed her PhD in Philosophy and Religion in 2007. In addition to the PhD, she earned a MA in Philosophy and Religion at CIIS, a MAPS at Aquinas Institute of Theology, and a BA in Sociology and Life Science Ethics at the William Paterson College of New Jersey.
Before her San Francisco studies, Linda was the director of social ministry for a parish in Houston where she coordinated direct services, social outreach, and social justice programs. She worked for a Texas agency to insure health care for indigent women, and served on a hospital medical ethics board.
Linda delights in telling the 14 billion-year story of the Universe, stars, and Earth, as well as the stories of the common things that surround us. Her book, From the Beginning to Baptism: Scientific and Sacred Stories of Water, Oil, and Fire (Liturgical Press, 2010), tells the cosmic stories of the primary sacramentals of baptism and considers the difference it would make if we allowed Nature to teach us about God, ourselves, and right relationship with all members of the Earth community.
---

SCHEDULE:
Public Lecture
Friday, October 27 from 7:00 – 8:30 pm
7:00 pm Spirituality of the Cosmos with Dr. Linda Gibler
8:15 pm Q & A
8:30 pm Snack & Fellowship Time
Day Retreat - Aurora Living Speaker Series
Saturday, October 28, 2023 from 9:00 am to 5:00 pm
8:00 am Breakfast (Live-in only)
9:00 am Welcome & Ritual
9:30 am Session 1 with Dr. Linda Gibler
10:30 am Break
11:00 am Session 2 with Dr. Linda Gibler
12:00 pm Lunch Break
1:30 pm Reflection Activity with Dr. Linda Gibler
2:45 pm Break
3:15 pm Session 3 with Dr. Linda Gibler
4:15 pm Closing Ritual
4:45 pm Close
5:30 pm Supper (Live-in only)
---
REGISTRATION: Register before October 1st to save up to 20% off. Registration closes October 20th.

Friday Public Lecture Only (online or in-person):
Early Registration: $20
After October 1 Registration: $30

Friday/Saturday Retreat:

Online or Commuter Early Registration: $145
After October 1 Registration: $185
Live-In (one-night) Early Registration: $210
After October 1 Registration: $260
Register
Schedule