Event Details
---
QUARTER 1 RETREATS
---
October 2022

"Speak to the Earth & It Will Teach You": Finding God in the Dirt
A self-guided retreat with Clinton Porritt
In the creation story recorded in Genesis 2, we find God portrayed as the very first gardener. "And the Lord God planted a garden…" This image of God in the garden paints an idyllic picture of a creator in close relationship to all that he has created. Theologian David Bookless writes: "If this is God's world, it is not a neutral stage for our human dramas. It is holy ground." The world is hallowed–it is the garden that God has planted, touched, formed, and walked upon. Creation has something sacred to say to us, if only we will listen.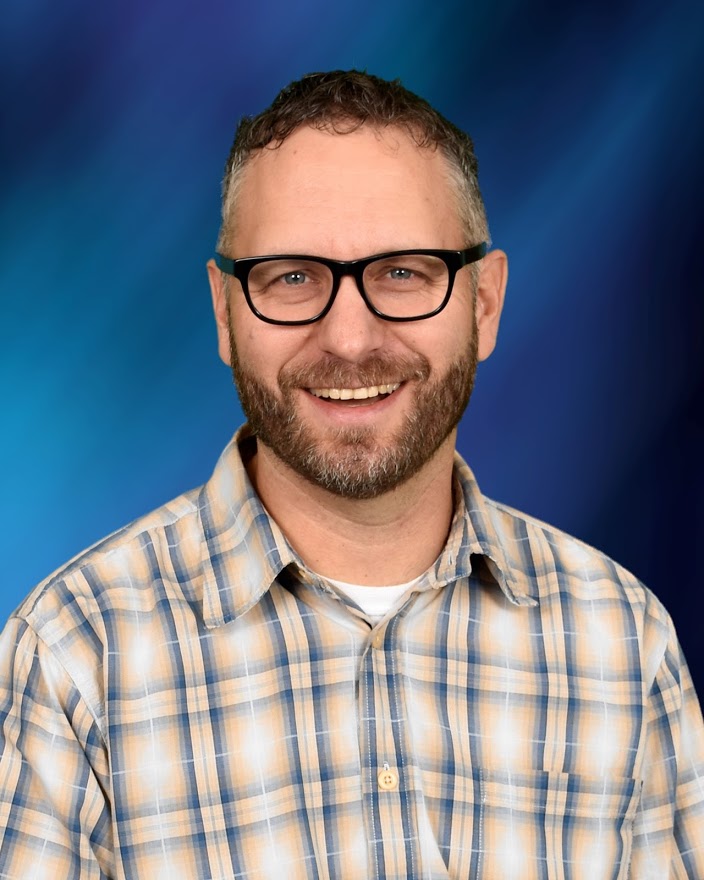 Clint Porritt joined the team at Star of the North in 2020. Clint has 20+ years of faith formation experience, most recently serving at Mount Carmel Bible College in Edmonton in teaching, spiritual direction, and program development. He holds a Master of Theological Studies from Taylor Seminary. He is passionate about the intersection of spiritual formation, theology, creation-care, and social justice.
November 2022
Blessed are We: Discovering the Extraordinary in our Ordinary Lives
A self-guided retreat with Sandy Prather
Have you ever considered cleaning your house as an act of co-creation with the God of Genesis? Feeding a hungry family as setting a Eucharistic table? I think we often live like Saint Paul, 'eyes wide open, seeing nothing.' Surrounded by grace, beauty and blessings, our eyes can be darkened and blinded by the problems, busy-ness, and general chaos that too often marks our lives and world. Together, we will take a, 'sacred pause,' opening our eyes and hearts to the holy ground we stand on. Seeking the extraordinary in the ordinary, we will discover that indeed, we are blessed.

Sandra (Sandy) Prather B.Ed,M.Th., is a long-time retreat director, writer and facilitator known for an infectious joy in her faith. She works locally, nationally and internationally teaching and leading retreats, seminars and workshops for educators, lay formation programs, parishes, and men's and women's religious organizations. Drawing upon her theological training and faith perspective as a wife, mother and grandmother, Sandra 'breaks open the ordinary' so that we might know God `amidst the pots and pans.' She serves as Provincial Animator for Associates for the Oblates of Mary Immaculate, Lacombe Canada and has been an Honorary Oblate since 2008. She and her husband Bob reside in Sherwood Park, Alberta and are blessed with four adult children and ten grandchildren.
December 2022
Finding Freedom Through Forgiveness
A self-guided retreat with Sylvain Lavoie
While forgiveness is truly at the core of a life of freedom and wellness, it is amazing how so many of us struggle mightily to live that teaching out. Instead, we unnecessarily carry an inner burden of anger, resentment and bitterness that saps our energy and joy. This retreat, based on the book Walk A New Path, will focus on this central aspect of our life of faith. The importance of forgiveness, how to forgive and the nature of forgiveness will be explored through a keynote presentation accompanied by a handout of thoughts to ponder, questions to consider, and scripture passages with which to pray.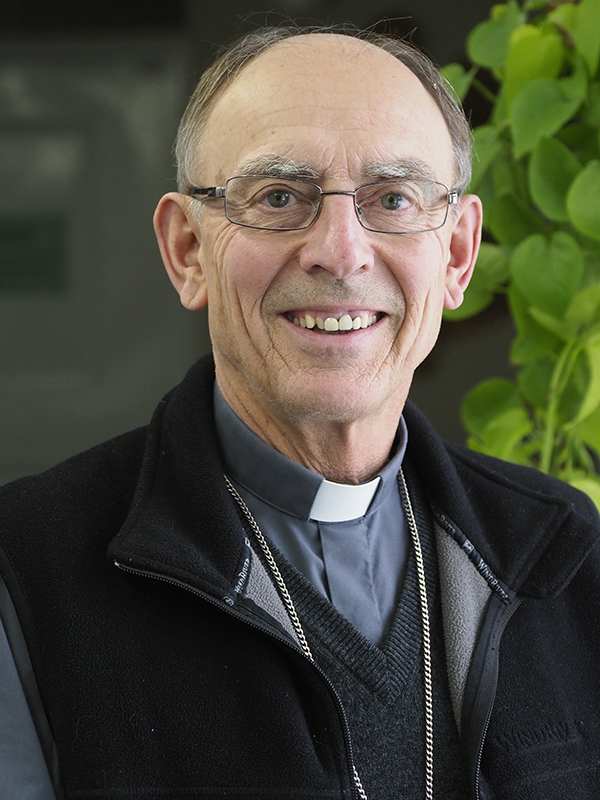 Archbishop Emeritus Sylvain Lavoie OMI is a missionary Oblate who has spent more than 30 years ministering among the Indigenous peoples of north and central Saskatchewan. He currently serves as chaplain at Star of the North Retreat Centre.


---
QUARTER 2 RETREATS
---
January 2023
Immersed in the Heart of Jesus the Christ
A self-guided retreat with Lucie Leduc
"In the ritual of baptism, our ancestors acted out the bizarre truth of the Christian identity: We are people who stand totally exposed before evil and death and declare them powerless against love. There's nothing normal about that." — Rachel Held Evans
What does it mean to live our lives out of baptismal grace? How does our Christian Baptism transform who we are and move us to act for good in our personal and communal living? This fully structured day retreat can be made at your home or wherever you choose to be. You will have three presentations and time for reflection, prayer, and journaling as you unwrap the gift of your baptism and how to grow in maintaining awareness with the flow of our baptismal grace.
Lucie Leduc has worked in retreat ministry for 23 years, including the last ten as director of Star of the North. She has an MA in spirituality through Oblate School of Theology, San Antonio, TX and is a spiritual director.
February 2023
Spirituality of Marriage
A self-directed retreat with Dan & Joanne Friedt

In this brief retreat "Spirituality of Marriage', we will explore the role faith plays in our relationship. We see spirituality as the key to healing, wholeness and well-being in every area of our human experience. Our own individual relationship with God nurtures and feeds our relationship as a couple. We will especially explore how time in nature feeds our spirituality. Marriage truly is a vocation.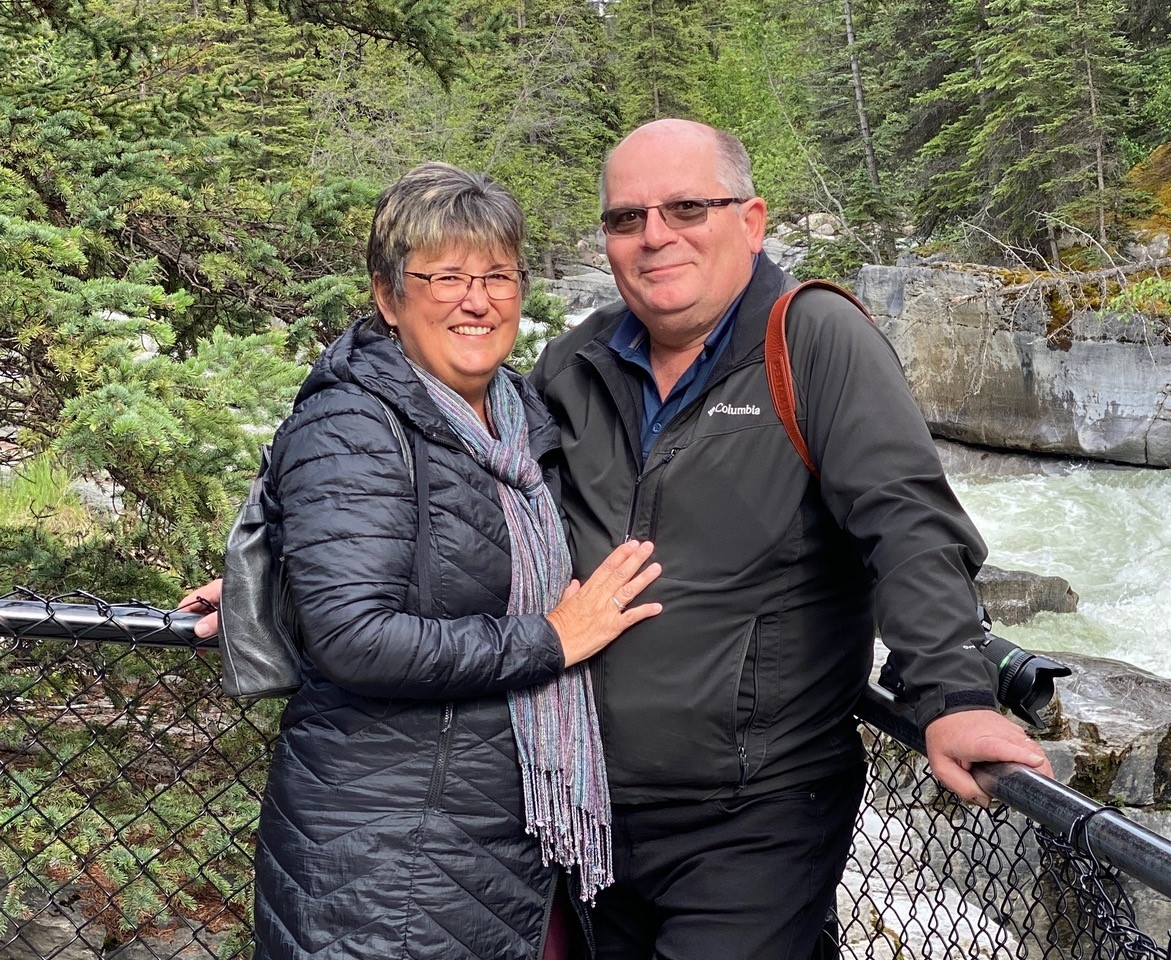 Dan and Joanne Friedt, retired educators/administrators, are celebrating 43 years of marriage and family life. They are Oblate Associates and active members of St. Albert Parish and Sacred Heart Church of the First Peoples. Early in their married life they served in the ministry of Engaged Encounter (marriage preparation for engaged couples). They continue to offer retreats and workshops, and serve in music ministry for several parishes.
March 2023
Lent: Bringing the Light to the Darkness
A self-directed retreat with Fr. Mark Blom
Prayerful ways to soften those parts of ourselves that ache for reconciliation with ourselves, others and God. We all contain both paths and obstacles to inner healing, growth, and peace. Take some time to explore how the wisdom of Body of Christ that we are and the wisdom of the body we have, can give us rest for our souls.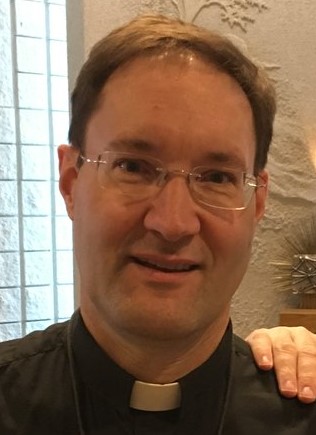 Fr. Mark Blom OMI is a Missionary Oblate of Mary Immaculate and presently associate pastor of Sacred Heart Parish of the First Peoples in Edmonton and has ministered in numerous Indigenous and Metis communities in Alberta and Saskatchewan. He was the Vocation Director for the Oblates for six years. Fr. Mark is skilled at bridging the worldviews of different peoples and the Christian Faith.
---
QUARTER 3 RETREATS
---
April 2023
To Believe in the Resurrection
A self-guided retreat with Sr. Mariángel Marco Teja

The resurrection is the key that changes everything and defines our faith. The Jesus who lived as he lived and died on a cross is risen. His life was spent in simplicity, and ended in apparent failure. But God is capable of rescuing life from death. Our destiny is abundant life, and God's desire is that it begins already here. Moreover, the resurrection has a cosmic scope. Is it possible to begin to live as resurrected already in this world?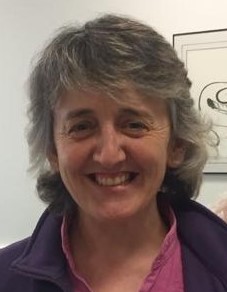 Mariángel Marco Teja was born in Spain. She is a nun of the Ursulines of Jesus. Her life has been nourished by long years of living in marginalized neighborhoods and being fully involved in the commitment to human rights (immigration, prisons, marginalization, mental illness...) and nature. In Ecuador she was part of REPAM (Pan-Amazonian Ecclesial Network). In Canada she worked as program coordinator for Star of the North Retreat House. She currently serves on the general council of her congregation.
May 2023
Lay Spirituality in Commitment
A self-guided retreat with Joe Gunn
Christian life is by essence missionary and, as Evangelium Gaudium 182 says, "the evangelizing task implies and demands an integral promotion of every human being". Vatican II recognized the unique and specific mission of the laity, and synodality, which is at the core of the Church's identity, evidences the call to walk together in a relationship of equality. Today, a formed and committed laity must share leadership and mission in the synodal Church dreamed of by Francis. The struggle against the structural causes that provoke impoverishment and destroy nature is at the core of living the Gospel.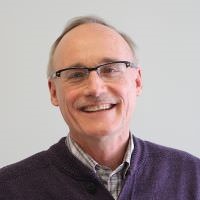 Joe Gunn serves as Executive Director at Centre Oblat - A Voice for Justice in Ottawa. An accomplished speaker and activist on social and environmental concerns, Joe has been especially active in promoting leadership among faith-based organizations in Canada and NGOs in Latin America. www.omilacombe.ca/centre-oblat-voice-justice/
June 2023
Embracing Life's Change as Blessing
A self-guided retreat with Debbie Doornbos
The changes we experience in life often bring us to the threshold of something new. Waiting for this newness will move us into an in-between place of not knowing—a liminal space. While this can seem daunting it can also be a graceful opportunity as we discover that God, who is love, is walking hand in hand with us through it all. We can then embrace life's changes with courage and strength knowing we are not alone, and trusting that they come, in one way or another, with a blessing.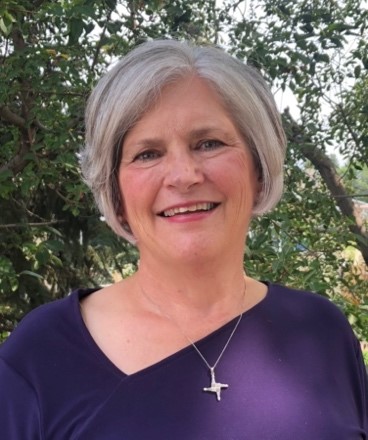 Debbie Doornbos is the Canadian director of the Sacred Art of Living Centre. A graduate of Newman Theological College, and previously the Program Director at Providence Renewal Centre, Debbie is a trained and experienced retreat leader, facilitator and spiritual director with a special interest in journeying with people especially through life's major transitions.
Register