Event Details
This is a one-day in-person event at The Star of the North Retreat Centre.
"Grandmothers hold our hands for awhile but our hearts forever".
There is nothing quite like the joy of being a grandmother! During this day-long retreat, you will have the opportunity to reflect on what grandmothering means to you. There will be time for story-telling, personal reflection, rituals and sharing as you engage your own story and your role as a grandmother. You will be given privileged time in a prayerful, positive setting to explore the joy, hopes, dreams and challenges you experience in being a grandmother to your grandchildren. Join other women as we grow together in our understanding of what it means to be 'graceful grandmothers.'

FACILITATORS: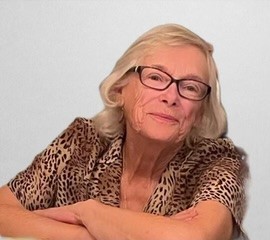 Pam Melnyk is a retired teacher with over 30 years experience in elementary education. Among her favourite memories were watching early learners " light up" as all the skills meld together. Pam loves watching her grandchildren achieve their goals and striving towards independence. In her spare time she enjoys travelling near and far as well as playing card and board games. Puzzling,reading, volunteering and enjoying meals with family and friends fill her time. Daily long walks help refresh her soul.

Sandra (Sandy) Prather B.Ed,M.Th., is a long-time retreat director, writer and facilitator known for an infectious joy in her faith. She works locally, nationally and internationally teaching and leading retreats, seminars and workshops for educators, lay formation programs, parishes, and men's and women's religious organizations. Drawing upon her theological training and faith perspective as a wife, mother and grandmother, Sandra 'breaks open the ordinary' so that we might know God `amidst the pots and pans.' She serves as Provincial Animator for Associates for the Oblates of Mary Immaculate, Lacombe Canada and has been an Honorary Oblate since 2008. She and her husband Bob reside in Sherwood Park, Alberta and are blessed with four adult children and ten grandchildren.
REGISTRATION: Register online or call 780-459-5511.
Early Registration: $145
After April 15: 185


Register
Schedule