Footfalls
Note: This is an in-person only event.
You are invited to an evening of poetry, storytelling and reflection facilitated by Suzanne Doerge, author of Footfalls: Poems of the Camino. In this two hour session, she will read from her collection of poetry, written while walking the Camino de Santiago in Spain, and then lead participants on a reflection of a path taken in their own lives.
Regular + Pre-Purchase Book
$30.00
Event Details
Discover your own Camino. This may be a path you chose to take or something that happened which put you on a path. What inspired you on this journey? What changed in you? How do you continue to live this out in your life?
FACILITATOR: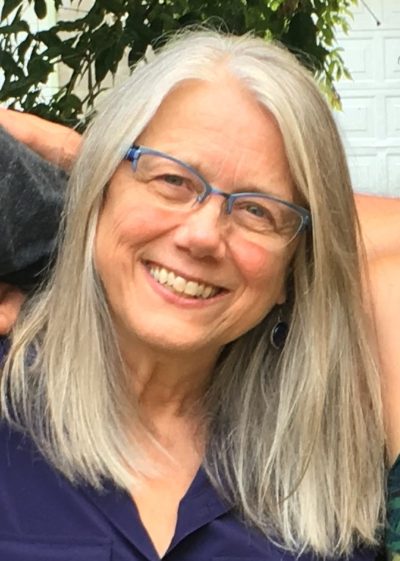 Suzanne Doerge is a poet and adult educator who has worked with organizations at the local, national and international level to support voices of marginalized communities. She brings these experiences to her facilitation of creative writing workshops. When walking the Camino de Santiago in 2016, with her life partner Joe Gunn, she wrote the recently published collection of poetry, Footfalls: Poems of the Camino.
For 16 years, Suzanne was Executive Director of an Ottawa-based organization, City for All Women Intiative (CAWI), and worked with many organizations developing workshop tools and guides to advance equity and inclusion. She loves to canoe, get lost in the woods, discover the universe in a wildflower, become landscape. Her grown children bequeathed her a room that gazes out onto the woods—Poetreehouse, where she writes. To learn more, visit: www.ripplingwaters.ca.

REGISTRATION COSTS:
$20 - Regular Registration
$30 - Registration with a pre-purchased copy of Suzanne's book Footfalls: Poems of the Camino*
*Note that copies of Suzanne's book will be available for purchase at this event for $20 CAN.
Register
Schedule