Donor & Patron Appreciation Night
Despite the challenges throughout COVID, your support continues to make a huge difference for the Star. We are planning a celebration for all Star donors and supporters—all are welcome—on the evening of Thursday, October 27th, 2022. Join us for "Starry, Starry Night!" a lively and social evening of music, homemade appetizers and thanksgiving celebration for the tremendous support of our donors over our three-year Starlight campaign. We will also update everyone on where we are going from here. Let's celebrate The Star's community together! We are using the whole house for this event, so COVID prevention is possible with distancing and masks. Please feel comfortable wearing a mask if you wish and keep the distance to protect each other from spreading the disease. This will be a night to enjoy!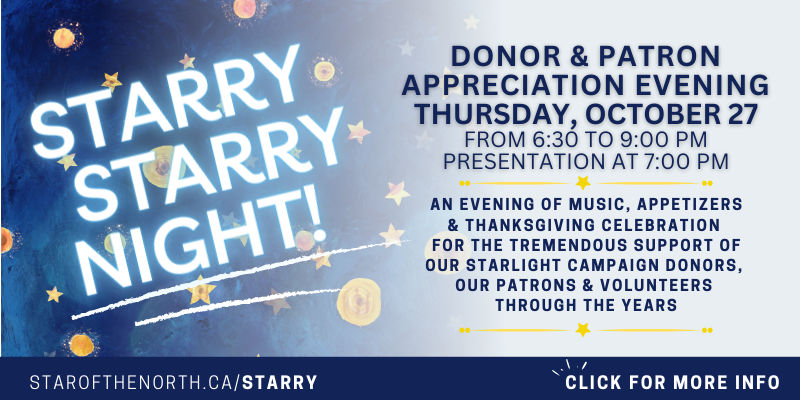 No Cost (Donations Welcome)
$0.00
There are currently no upcoming events.