Aurora Living Winter 2023 Module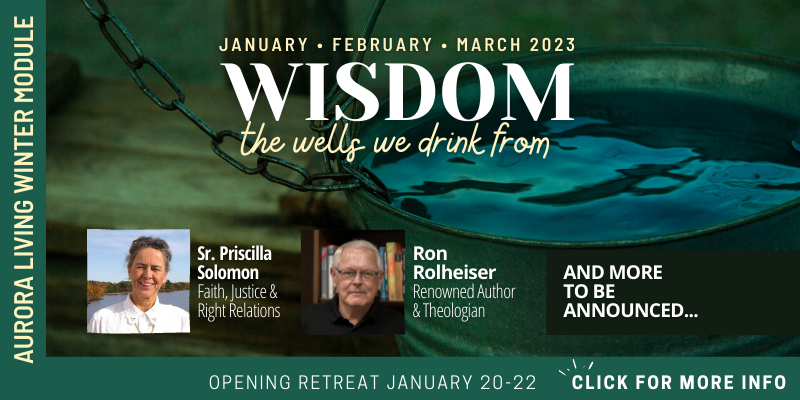 Aurora Living: Formation Through Word & Creation© is presented as a cycle of nine modules. Each three-month module includes:
3 retreats: an opening weekend retreat and 2 Saturday retreats
3 Wisdom Group formation gatherings
Monthly readings and videos
Optional spiritual direction (up to three sessions)
Inclusive of everyone, we invite you to consider joining us on this journey of hope and action! Do you have a higher-education goal? Contact us about how Aurora Living can contribute to your Master's degree.
For full information on Aurora Living visit starofthenorth.ca/aurora
View Fee Schedule
Early-Bird Online (Before December 15
$550.00
Early-Bird Commuter (Before December 15)
$700.00
Early-Bird Live-In (Before December 15)
$875.00
Event Details
Event Details
Beyond the practical knowledge every human being has within themselves the desire for wisdom, the yearning to find meaning in existence. The great religions are an embodiment of this collective search and we welcome the insights and gifts of other traditions. No tradition exhausts the knowledge of God. We are all light for one another.
In Fratellli Tutti, Pope Francis affirms mutuality and respect as a way forward in wisdom: "We declare the adoption of a culture of dialogue as the path; mutual cooperation as the code of conduct; reciprocal understanding as the method and standard".
FEATURED PRESENTERS: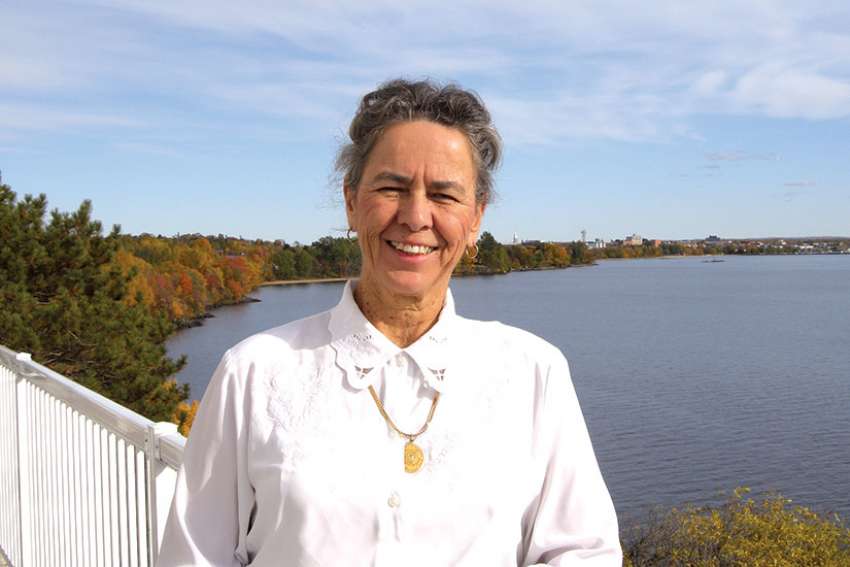 Priscilla Solomon is an Ojibway member of the Anishinabek Nation and a Sister of St. Joseph of Sault Ste. Marie. She has worked in the Faith and Justice office of her Congregation since 1998. The current focus of her work is reconciliation between people of Settler origins and Indigenous people.

She has been involved in the Catholic responses to the TRC's Calls to Action regarding Terra Nullius and the Doctrine of Discovery, the Canadian Religious Conference ON-JPIC, and in Kairos responses to the TRC. She also works with Sister Eva Solomon in the Western Assembly of Catholic Bishops' Building Bridges program which is focused on Indigenous inculturation and interculturation of faith.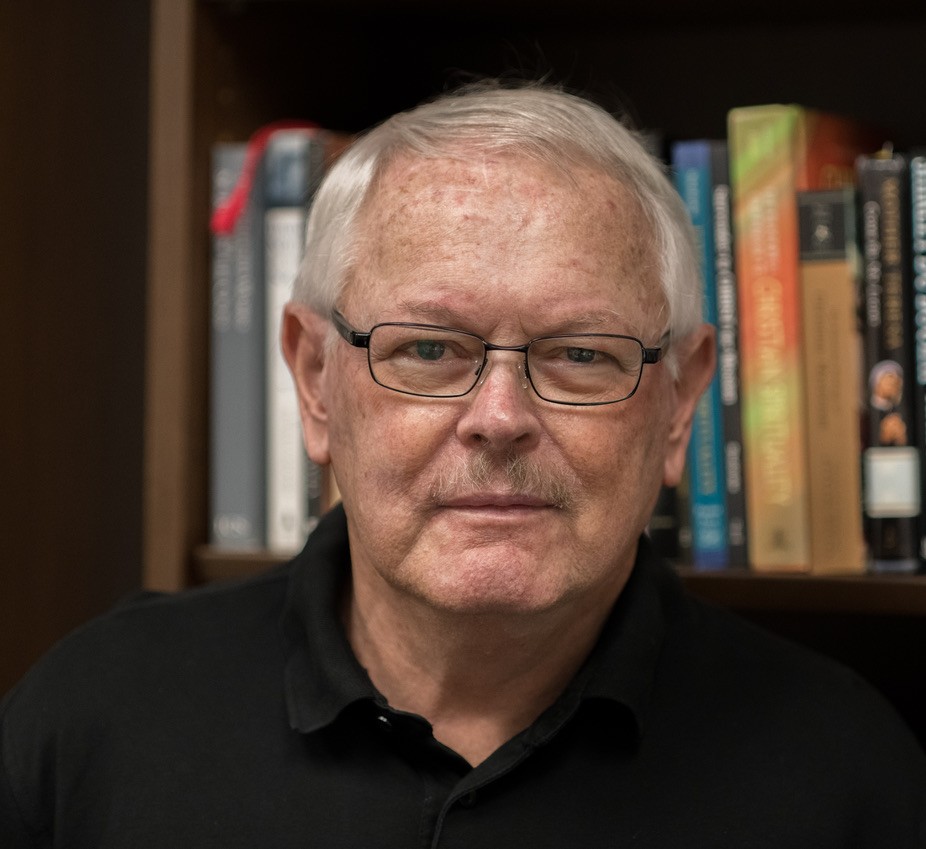 Ron Rolheiser is an internationally-known author, retreat leader and spiritual theologian. His book, Sacred Fire: A Vision for Deeper Human and Christian Maturity was awarded Book of the Year and Best Book in Spirituality at the the Catholic Book Awards in 2015. He is a former professor at Newman Theological College in Edmonton, Alberta and past-president of the Oblate School of Spirituality in San Antonio, Texas. www.ronrolheiser.com

Stay tuned for further speaker updates.

DATES & SCHEDULE
January 20-22, 2023 — Opening Retreat — With Sr. Patricia Solomon
February 11, 2023 — Saturday Mid-Gathering — TBA
March 11, 2023 — Saturday Final Gathering — With Fr. Ron Rolheiser
TUITION OPTIONS
Early-bird registration ends December 15, 2022. Group discounts available. All pricing in CAN funds.
Online (via Zoom) — Early-Bird $550 | Regular $650
Commuter — Early-Bird $700 | Regular $800
Live-In — Early-Bird $875 | Regular $975
Register
Schedule