Event Details
In Christian scripture, Revelation is the book of new creation, opening up a horizon of hope in troubling times. God makes everything new; God brings life out of death.
Today the signs of death are evident all around us: "The earth herself, burdened and laid waste, is among the most abandoned and maltreated of our poor" (Laudato Si' nº 2). We are facing complex global challenges, a climate emergency, job insecurity, systematic violation of the rights of migrants, and the violence and structural inequality suffered by women, among many others.
Like the letters to the churches in Revelation, Laudato Si' is also a call to live consciously and justly, to be co-creators with God in the care of our common home.
"God, who calls us to generous commitment and to give him our all, offers us the light and the strength needed to continue on our way. In the heart of this world, the Lord of life, who loves us so much, is always present. He does not abandon us, he does not leave us alone, for he has united himself definitively to our earth, and his love constantly impels us to find new ways forward" (Laudato Si' nº 245).
Then I saw a new heaven and a new earth... and I heard a loud voice from the throne saying,

"See, the home of God is among mortals.
He will dwell with them;
they will be his peoples,
and God himself will be with them."

Revelation 21:1-3
FEATURED PRESENTERS:
Becky Moritz Bonham is a self-described wrestler, wanderer, and wonderer on the journey of faith and doubt. She has two graduate degrees (MTS, MPS), and enjoys working at the intersection of theology, spirituality, and psychotherapy in her roles as a spiritual director, chaplain, and therapist.
---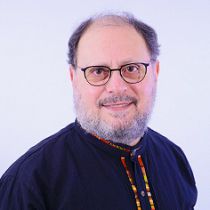 Dr. Michel Andraos taught at Catholic Theological Union from 2000 to 2020, and then became the dean of the Faculty of Theology at Saint Paul University in Ottawa, Canada. His main areas of teaching and research include intercultural theology and theologies of inter-religious dialogue. His current research and engagement is on the churches, reconciliation with Indigenous Peoples, and dialogue with Indigenous spiritualities. Dr. Andros is a member of the editorial board of Concilium, has recently co-edited Christianities and Indigenous Peoples, and has edited The Church and Indigenous Peoples in the Americas: In Between Reconciliation and Decolonization.
---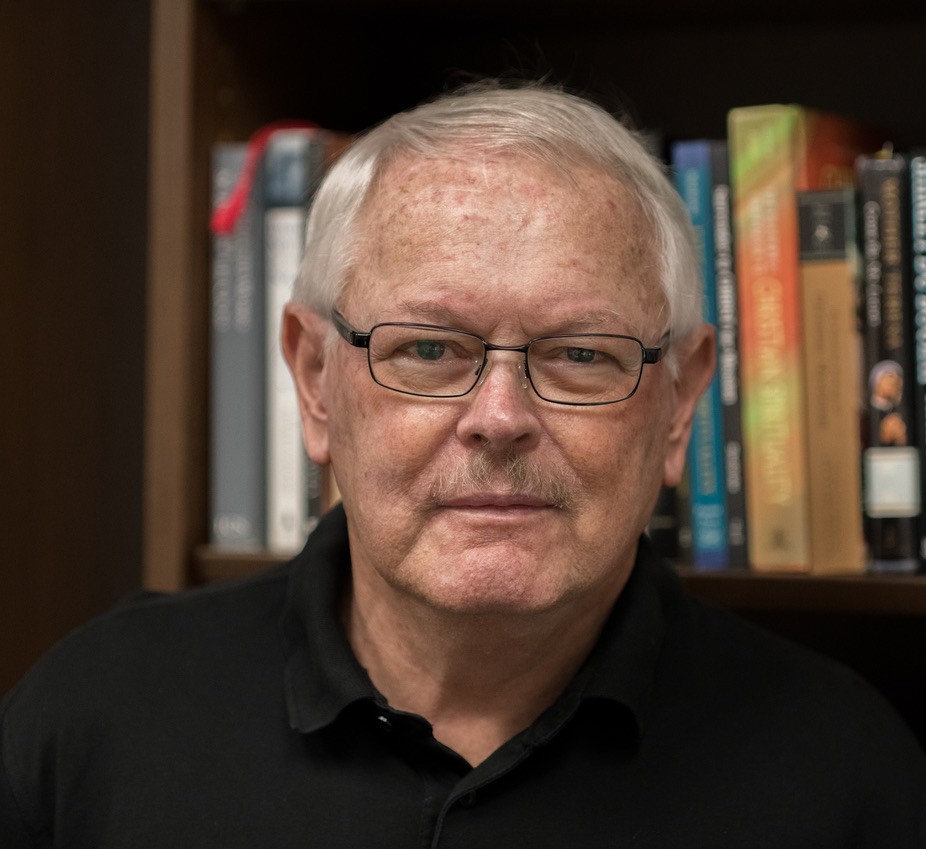 Ron Rolheiser is an internationally-known author, retreat leader and spiritual theologian. His book, Sacred Fire: A Vision for Deeper Human and Christian Maturity was awarded Book of the Year and Best Book in Spirituality at the the Catholic Book Awards in 2015. He is a former professor at Newman Theological College in Edmonton, Alberta and past-president of the Oblate School of Spirituality in San Antonio, Texas. www.ronrolheiser.com
---
DATES & SCHEDULE:
April 12-14, 2024 — Opening Retreat — With Becky Moritz Bonham
May 11, 2024 — Saturday Mid-Gathering — With Dr. Michel Andraos
June 1, 2024 — Saturday Final Gathering — With Fr. Ron Rolheiser

Each three-month Aurora Living module includes:
an opening weekend retreat
two monthly Saturday retreats (1 per month)
smaller monthly formation group gatherings (1.5 hours x 3)
an online portal with monthly readings and videos
optional spiritual direction (up to 3 sessions)
TUITION OPTIONS:
Early-bird registration ends March 15, 2024. Group discounts available. All pricing in CAN funds.
Online (via Zoom) — Early-Bird $550 | Regular $650
Commuter — Early-Bird $700 | Regular $800
Live-In — Early-Bird $875 | Regular $975
Register
Schedule