Event Details
Through scripture, the wisdom of Pope Francis, contemporary authors and artists, we will walk this Advent moment, keeping ourselves open to a future filled with hope, which we can create together.
FACILITATOR: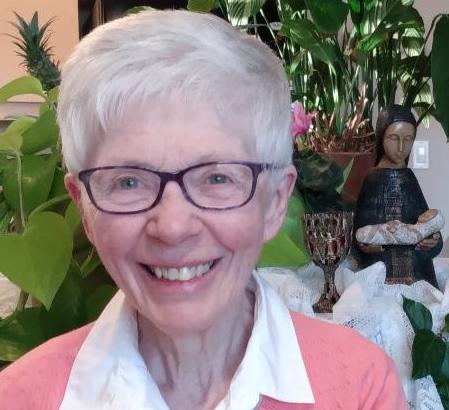 Mary Clare Stack is an Ursuline of Jesus. Throughout her life she has carried out a variety of ministries, always in the social field, in Canada, and for a time in Latin America. She is a professional social worker. She currently works for Catholic Social Services.
As a religious sister she has assumed different responsibilities, from the leadership of the congregation here in Canada, to novice directress. She is currently vocation director and animator of the lay associates, Charism Friends.
On a personal level, she is a sociable, joyful and compassionate woman. With the charism of the Incarnation rooted in her heart, she is a woman who discovers the presence of God in everything that happens, but especially in the most disfigured faces.
SCHEDULE:
9:30 Gathering Prayer and Reflection #1
10:15 Silent pondering
11:00 Reflection #2
11:30 Silent pondering
12:00 Lunch; time to delight in our "Common Home"
1:00 Reflection #3
1:45 Silent pondering
2:30 Reflection #4
3:00 Silent pondering
3:40 Closing Prayer/Ritual
4:00 Homeward bound; our journey continues....
Register
Schedule