Anamcara Project
Sacred Art of Living is now accepting applications for the NEW International Anamcara Apprenticeship


Starting November 2022
Anamcara - An Introduction
Free Webinar on Friday, February 25
Click link below to register:
https://sacredartofliving.org/civicrm/?civiwp=CiviCRM&q=civicrm%2Fevent%2Fregister&cid=0&reset=1&id=378
Anamcara Apprenticeship information:
https://www.apprentice.sacredartofliving.org/online-anamcara-application
---
The Anamcara Apprenticeship offers a contemporary model of training and certification for caregivers – both professional and lay. Anamcara is an ancient Gaelic term meaning "soul friend" and draws from many wisdom traditions but especially Celtic mythology and spirituality. The purpose of the program is to deepen the quality of all our relationships and enable caregivers to become "compassionate companions" through all the stages of living and dying. The Apprenticeship Program applies tools and lessons for all aspects of life, particularly during times of aging, loss, serious illness and at the end of life. Anamcara is a unique certification experience that includes–
A two-year apprenticeship with training, formation and mentorship
Deep immersion in the ancient Celtic Tradition of Anamcara (soul friendship)
Training in healing practices for life's major times of transition
One-on-one mentorship with world-class teachers of the healing arts
For more details or instructions on how to apply, please go to
https://sacredartofliving.org/canadian-programs/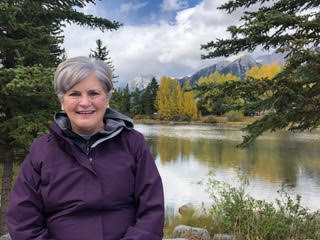 Debbie Doornbos of Edmonton, Alberta, Canadian Director
Debbie Doornbos has joined us as the first-ever Canadian Director for the Sacred Art of Living Center. Debbie joined the SALC Team in 2019 and is passionate about our mission and vision. She first met Richard Groves in Los Angeles, California, at a religious education conference where he was presenting a workshop. After learning more about the programs at Sacred Art of Living Center, she began to participate in the Healing the Healers workshops and eventually the Anamcara Apprenticeship. Determined that this training should be available in Canada, she set the "wheels in motion" and the rest is history!
Debbie can be contacted at 1-541-213-8845 or email debbie@sacredartoflving.org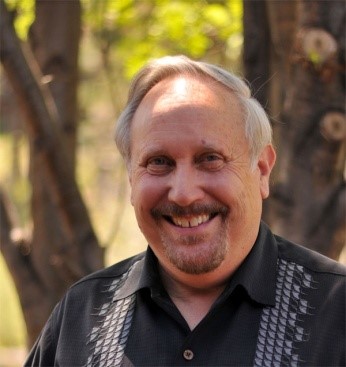 Professor Richard Groves is an internationally acclaimed author, retreat director and speaker on topics of Transforming Spiritual Suffering, Healing through Culture and Dialogue, and Wisdom from Celtic Spirituality, Richard is co- founder of the Sacred Art of Living Centre in Bend, Oregon, U.S.A.