One-Day Lenten Retreat: Saturday, March 12
Releasing the Paschal Power of the Cross:
A Lenten Retreat on the Great Triduum and the Joy of the Cross
with Archbishop Emeritus Sylvain Lavoie
For many, the power of the Lenten season has faded. This one-day retreat will help us experience Lent as a spiritual journey to the new life of Easter by exploring the deeper meaning of this great Paschal Mystery or Triduum. With the help of keynote presentations, biblical and Indigenous art, music and ritual, this retreat will help participants recover the vibrant dynamism of our faith in Jesus as Crucified Messiah and Risen Lord. Expect an informative, formative and transformative experience.

Archbishop Emeritus Sylvain Lavoie is a missionary Oblate who has spent more than 30 years ministering among the Indigenous peoples of north and central Saskatchewan. He currently serves as chaplain at Star of the North Retreat Centre.
Date & Times: Saturday, March 12 from 10:00 am to 4:00 pm

Cost: Online - $30 | Commuter - $70 (includes a day-use room and Saturday lunch)
Register at www.starofthenorth.ca/lent or call 780-459-5511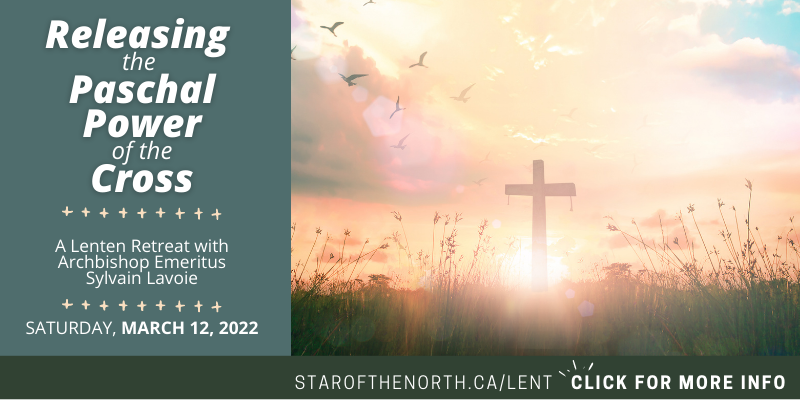 ---
Leadership: Empowered for Service
How am I a leader?
What kind of leaders do each of us need to become in order to work toward the flourishing of the world?
What does leadership look like in a time of important social change?
How do we speak hard-truths?
How do we stay engaged in the work, yet avoid burnout/despair, etc.?
Join a community at the intersection of faith and contemporary issues: creation care, social justice, & reconciliation.
Aurora Living Spring Module – Leadership: Empowered For Service starting April 1-3, 2022
_____
Join a host of incredible presenters:
Ron Rolheiser OMI, Theologian and Best-Selling Author
Cheryl Wiskeyjack, Executive Director of Bent Arrow Healing Society
Joan Chittister, International Lecturer and Author
Dr. Ray Aldred, Vancouver School of Theology
Joe Gunn, Executive Director at Centre Oblat
Rohadi Nagassar, Pastor, Author, & Thought Leader
Becky Moritz Bonham, Writer & Chaplain
_____
Learn more about Aurora Living here: www.starofthenorth.ca/leadership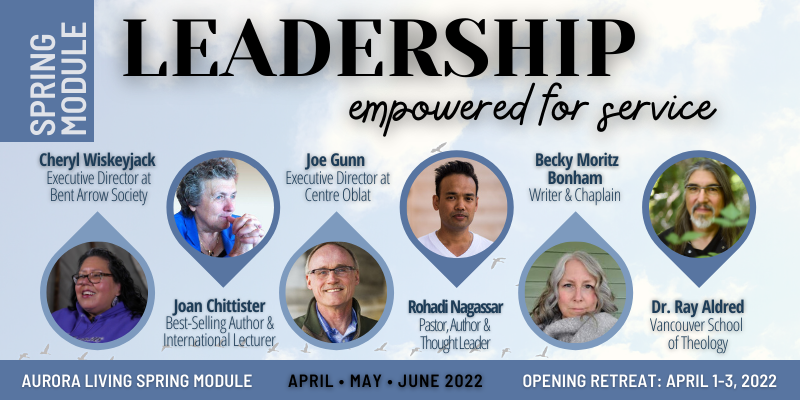 ---
Seasons of Our Lives Retreat

Step away for a weekend to reflect on this season you are in. The Seasons of Our Lives retreat with Debbie Doornbos takes place March 25-27 (from Friday at 7:00 pm to Sunday at 1:00 pm). Why not ask a friend to join you?

Nature is a wonderful teacher. Each season is like a metaphor that can speak deeply to our hearts and to our life experiences. Moving through the seasons of our lives involves a repeating cycle of change, transition, and transformation. Through scripture, poetry, reflection, and time in nature this retreat will invite us to explore our own life's seasons more deeply, and to notice how each season can enrich us, challenge us, and help us draw closer to the God.

Debbie Doornbos is the Canadian director of the Sacred Art of Living Centre. A graduate of Newman Theological College, and previously the Program Director at Providence Renewal Centre, Debbie is a trained and experienced retreat leader, facilitator and spiritual director with a special interest in journeying with people especially through life's major transitions.
Cost: Online $90 | Commuter $180 | Live-In $250
Please make plans to register by March 18. You can register through our website at starofthenorth.ca/seasons or by calling us at 780-459-5511.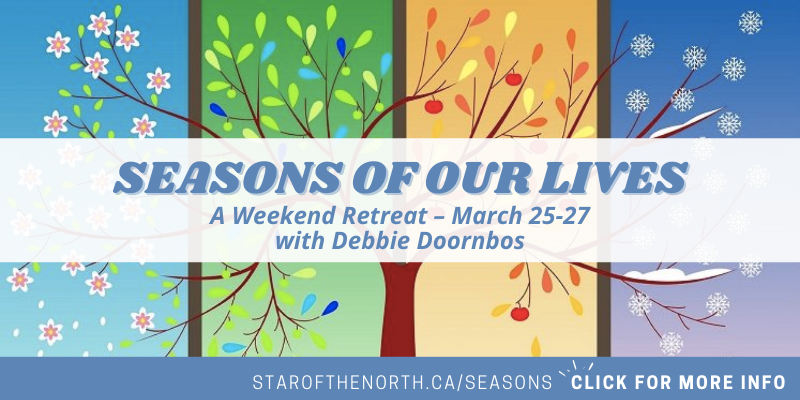 ---
More Programs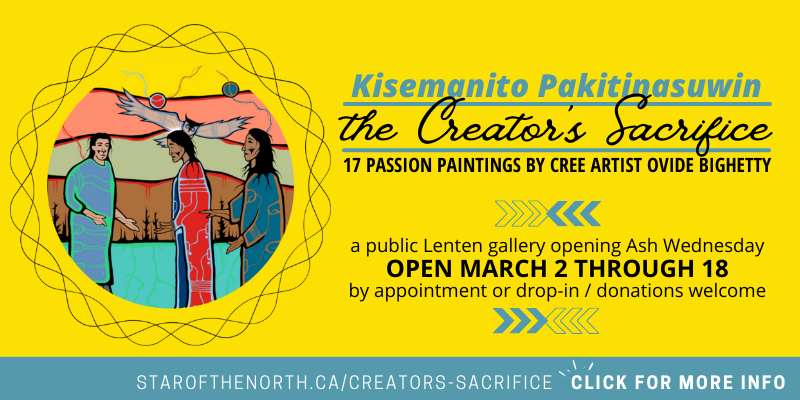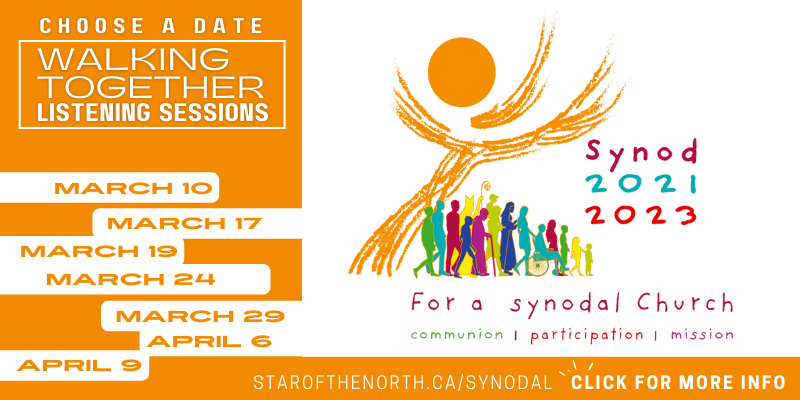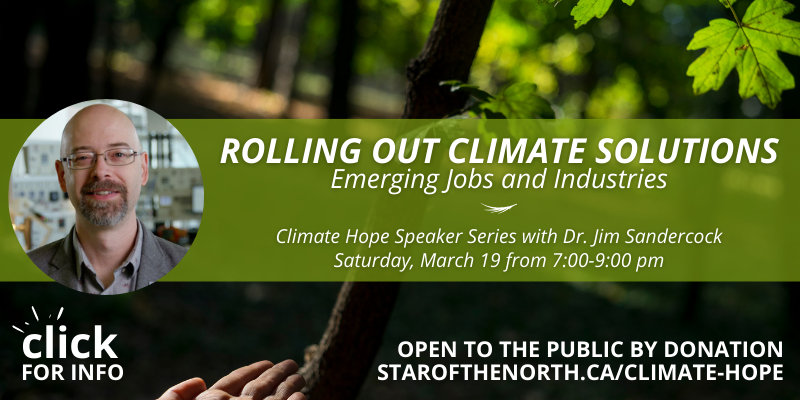 ---
Back to All