Your 2023 Lenten Journey
It's not too late to deepen your Lenten journey with one of our programs. Don't travel alone this season, why not ask a friend to join you?
FEBRUARY 25 | Tempted/Beloved: Finding A Highway Through Our Wilderness Join a powerful, one-day Lenten retreat filled with promise as Fr. Mark Blom, OMI explores Jesus' baptism and temptations as guides to our humanity and identity. Online or in-person Saturday, February 25 from 9:30 to 4:00 pm (MT). $120 online | $150 in-person (includes lunch). www.starofthenorth.ca/lent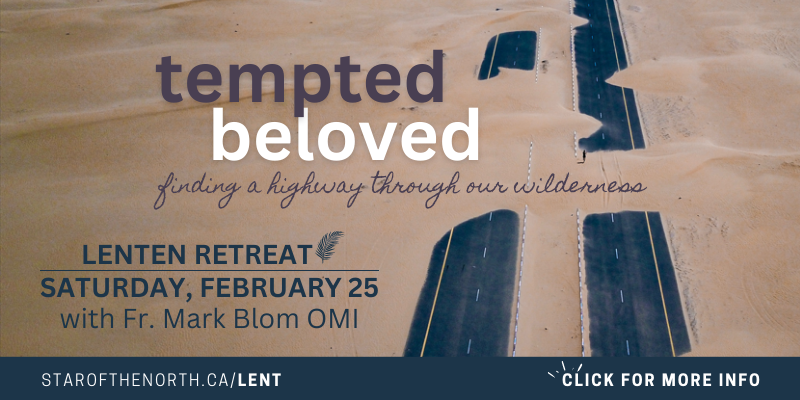 MARCH 1 | Footfalls: An Evening of Poetry, Storytelling & Guided Reflection Join Suzanne Doerge, author of Footfalls: Poems of the Camino. In this two hour session, Suzanne will lead participants on a reflection of a path taken in their own lives. Wednesday, March 1st from 6:30-8:30 pm. Cost: $20 regular | $30 with pre-purchase copy of the book. www.starofthenorth.ca/footfalls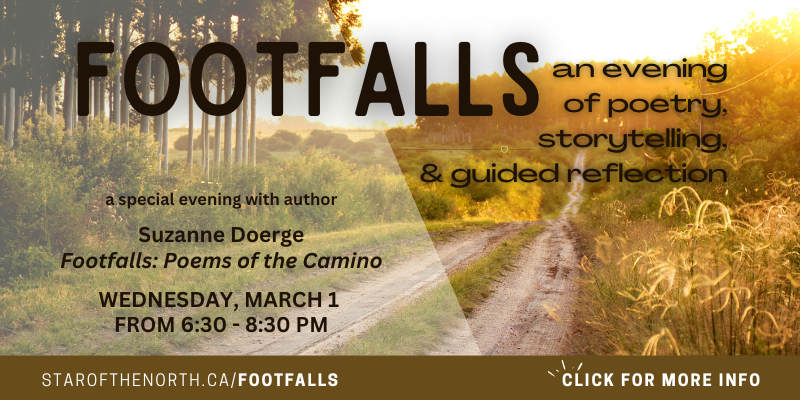 MARCH 6 | Tending the Soul: A 30 Day Scripture Journey with the book Song of the Seed by Macrina Wiederkehr Join facilitators Lucie Leduc & Debbie Doornbos through three retreat group gatherings—The Dance, The Feast, and The Gift—providing ritual and process for participants on this transformational journey with scripture and prayer. The journey starts March 6th from 1 – 4 pm and continues March 20th & April 3rd. Online or In-Person. Cost: $90. www.starofthenorth.ca/tending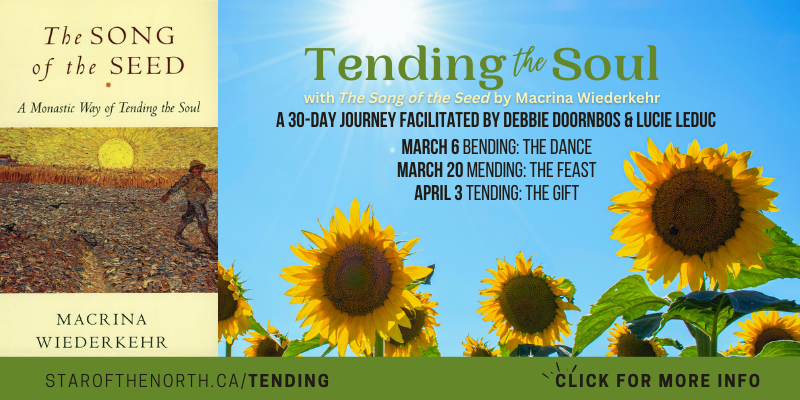 MARCH 17-19 | French Retreat - Le visage du Serviteur dans le Livre d'Isaïe Une fin de semaine de retraite avec Sœur Catherine Grasswill en partenariat avec « le CÉFFA » (Conseil de l'éducation de la foi catholique chez les francophones de l'Alberta). 150 $ en ligne | 240 $ navetteur | 350 $ en personne. www.starofthenorth.ca/serviteur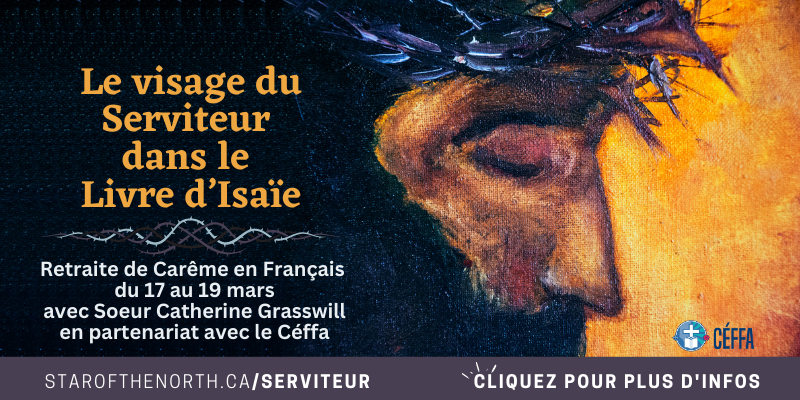 APRIL 1 | Rescuing Peter: Jesus & the Unpredictable Disciple Join faith educator Sr. Teresita Kambeitz for this one-day Lenten retreat reflecting on the graced ways in which Jesus saves impulsive Peter from himself. Peter is us! Saturday, April 1 from 9:30 am to 4:00 pm. Cost before March 1: Online $90 | Commuter $120. www.starofthenorth.ca/peter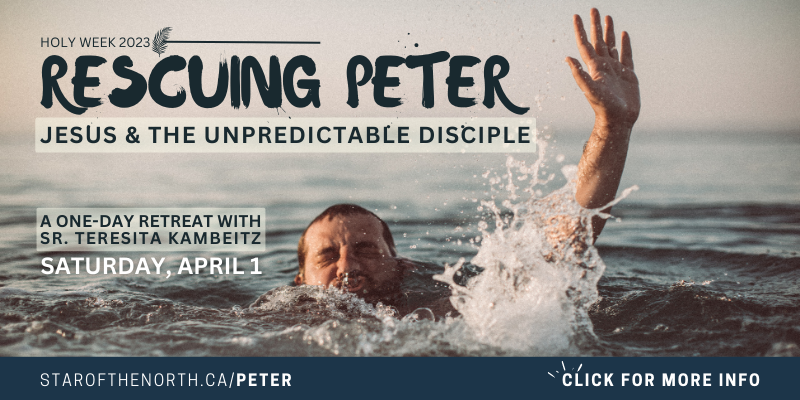 Save Up to 20%! Register Early for Spring Programs
We love it when folks register early for Star events. While some programs fill up quickly, others may be cancelled due to insufficient registrations. Your early registration really eases the administrative load and truly helps ensure we can deliver our best programming. But there's also a bonus for you: by registering early you can save up to 20% off on many of our programs, and check an item off your "to do" list! Please take a few minutes to browse our list of spring events, then "click" for more info.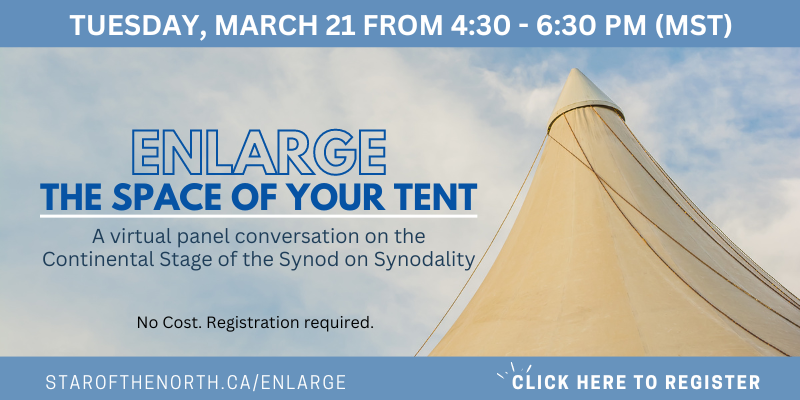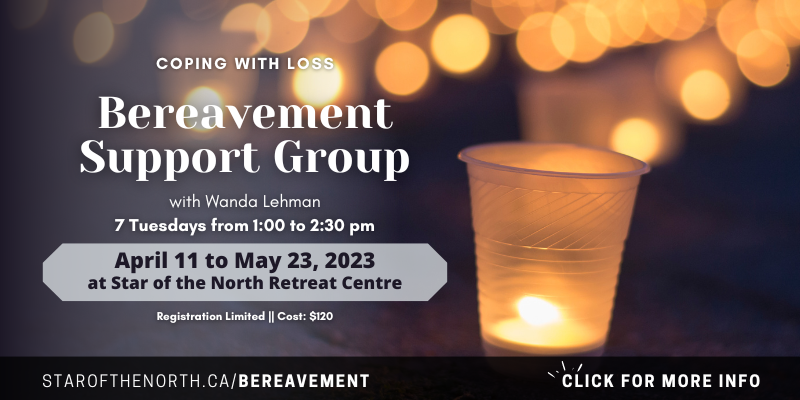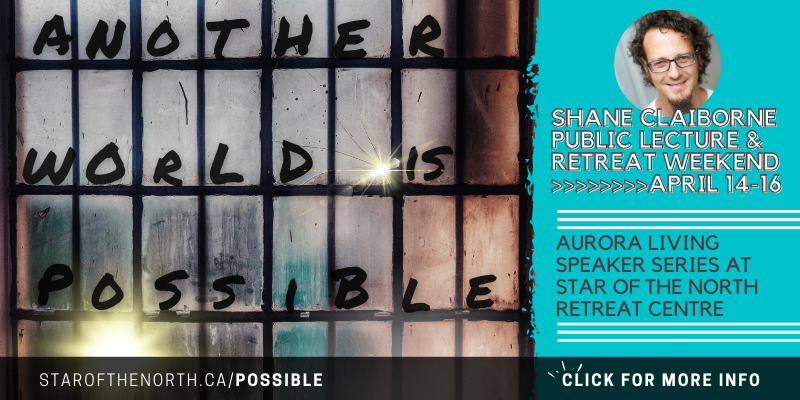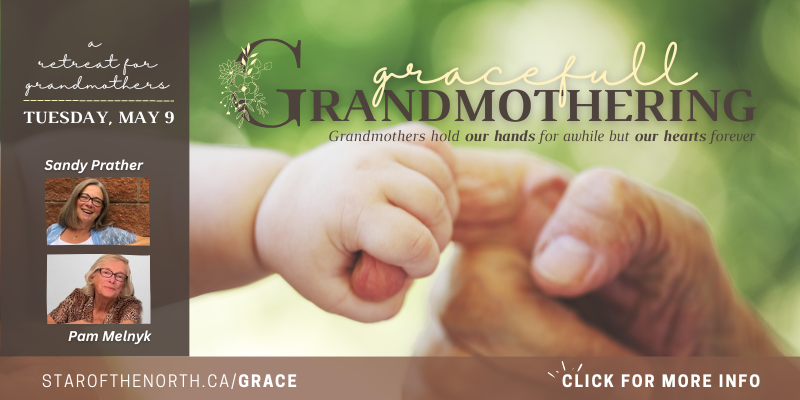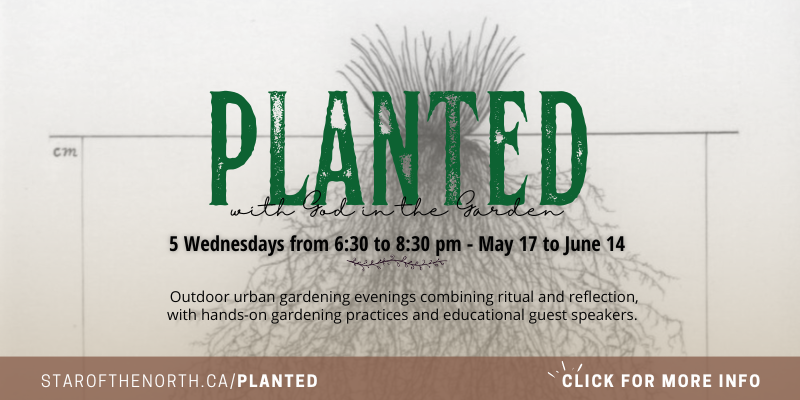 Back to All