"...in him was life, and the life was the light of all people.
The light shines in the darkness, and the darkness did not overcome it."

— John 1:4-5 —

Warmest Advent greetings on behalf of Star of the North Retreat House and our staff team.
We are so grateful for your continued patronage and support throughout this challenging year.
A warm blessing from our house to yours during this season of peace, reflection and expectation.

Merry Christmas and Happy New Year!
---
AURORA LIVING - DEEPER FORMATION AS PART OF YOUR LENTEN JOURNEY
---
Dear Friends,
Our new, creative and prophetic signature program, Aurora Living, has been launched, with Module One completed and Module Two about to begin.
This unique, hybrid program out of the Star of the North, brings together the Word of God, Care for creation based on Laudato Si, Contemplative living based on the mystics, Community building through monthly wisdom groups, and Justice as right relationships, especially with the Indigenous peoples as a follow-up to the TRC Calls to Action and a step toward deeper reconciliation.
The goal of this gentle evangelization process is to educate and empower people to make a difference. The focus is on personal growth and spiritual formation, more so than academic. Feedback from the first module, including the Star team, is that it is informative, formative and especially transformative.
The direct link to the program is: www.starofthenorth.ca/wilderness
For an overview of the whole three-year process: www.starofthenorth.ca/aurora
The cost for a 3-month module (online) is $800, (early-bird $750).
We encourage you to participate, and to spread the word about this initiative to others you know who might appreciate and benefit from this program.
May God bless you, and thank you for considering this program.
Archbishop Emeritus Sylvain Lavoie OMI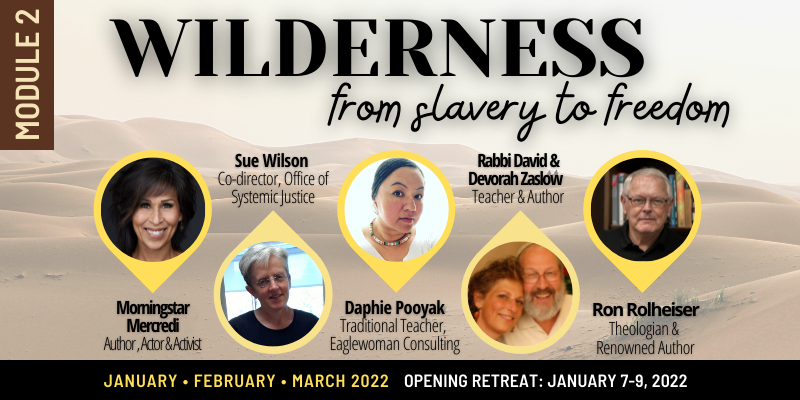 ---
HEALING THE HEALERS: EARLY REGISTRATION DEADLINE
---
Early-bird pricing for the next Healing the Healers module ends on December 23.
What can you expect from Healing the Healers: Transforming Spiritual Suffering?
Study and some personal experience with some of the different principles and techniques of 'energy work' by using bio-feedback mechanisms as a means of assisting a patients state of physical and emotional well-being.
Experimentation with two guided visualization formats for the 'healing of memories.'
Exploration of the ethical dimensions of end-of-life caregiving as impact the long-term emotional and spiritual lives of professional caregivers.
Examination of the distinction between caregiver burnout and fatigue as well as other practical antidotes to stress.
Exposure to basic theory and techniques related to Jungian dream analysis, particularly as it relates to emotional and spiritual pain at the end of life.
Discussion of basic rights and obligations [including legal prescriptions] regarding body 'aftercare,' burial, memorial services, and grief support for extended family systems.
What is Healing the Healers?
Drop-in for a free online conversation about these internationally acclaimed workshops addressing spiritual suffering on Thursday, January 6 at 7:00 pm.
Register at www.starofthenorth.ca/healers-information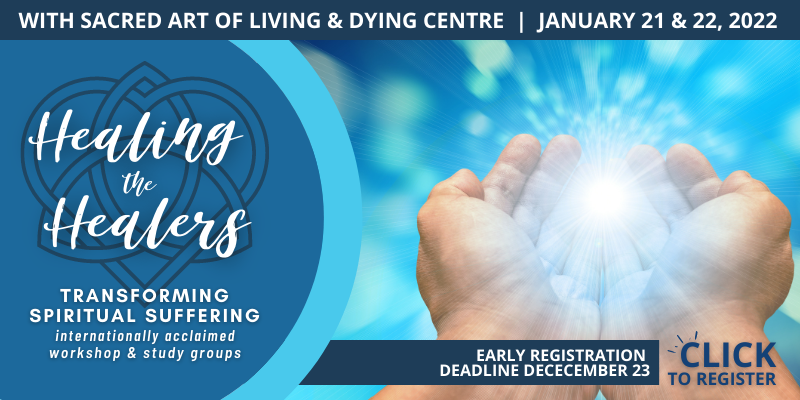 ---
CLIMATE HOPE SPEAKER SERIES
---
Climate Hope is a faith-based group in Edmonton, Alberta, committed to educate & act on the problem of climate change. We are pleased to host this interactive monthly speaker series, open to the public, both in-person (with restrictions) and online via Zoom.
Session 1
January 29 from 7:00 - 9:00 pm
A Future We Want: Understanding What is Possible
with Melanie Hoffman
Dr. Katharine Hayhoe believes that all people naturally care about the climate crisis whether they have connected the dots or not. Dr. Melanie Hoffman will show us how motivational interviewing can be used while talking with our friends and family to draw out the reasons that they too care about a warming planet. Dr. Hoffman will weave in her knowledge about unexpected solutions which not only will draw down our carbon emissions but lead to a better life for us all.

Melanie Hoffman, PhD is a scientist and founder of Drawdown Alberta, a local initiative using a crowd-solving and community-based approach to climate change solutions. A highly motivated, action-and-results-oriented educator, Melanie works to build collaborative relationships between education, non-profit academia, and industry working in solutions to the root causes of climate change.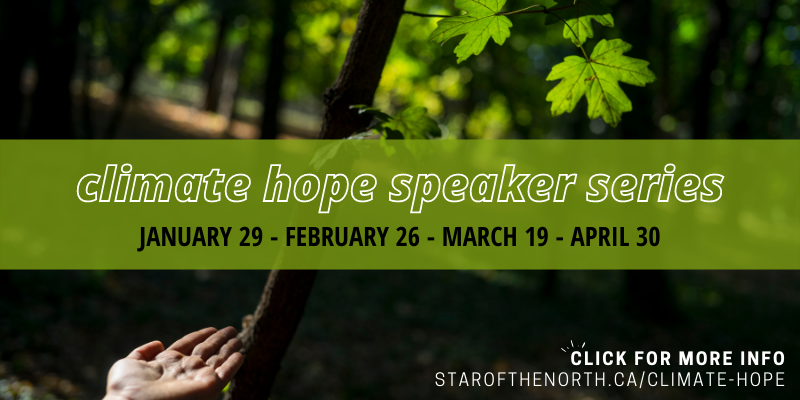 ---
PLANNING AHEAD — PROGRAMS IN THE NEW YEAR
---
Early registration helps you prioritize spiritual formation and helps us provide consistent programming.
---
FOR OTHER UPCOMING PROGRAMS VISIT STAROFTHENORTH.CA/PROGRAMS
---
Back to All