---
SACRED FIRE CEREMONY — DECEMBER 16 TO 20TH
---
Star of the North Retreat Centre will host a sacred fire prayer vigil for Residential School Survivors, honouring "Every Child Matters", opening with a pipe ceremony and feast December 16th, 2021. Survivors and supporters are welcome to attend between 9:00 am and 9:00 pm. Space is available for survivors and supporters to hold vigil and/or share with one another. QR codes or a negative COVID-19 test required.
Donations received will go towards covering costs for the event and anything extra will go to the "Legacy of Hope" fund (www.legacyofhope.ca).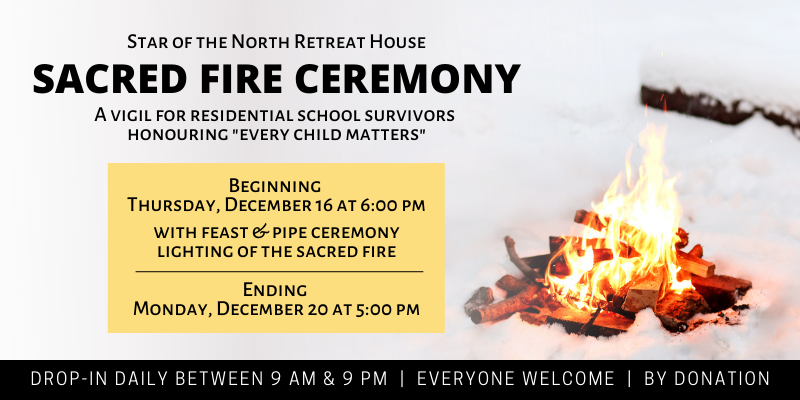 ---
JOIN THE AURORA LIVING COMMUNITY
---
The early-bird registration deadline for module 2 of Aurora Living has been extended to December 14.
Wilderness: From Slavery to Freedom will follow the theme of exodus in scripture, our world, and our own lives.
Featuring Rabi David Zaslow, Sue Wilson, Fr. Ron Rolheiser, Morningstar Mercredi and many more!
Why not make it a part of your Lenten journey?
Join a cyclical spiritual formation process at the intersection of faith and contemporary issues: reconciliation, creation care and social justice.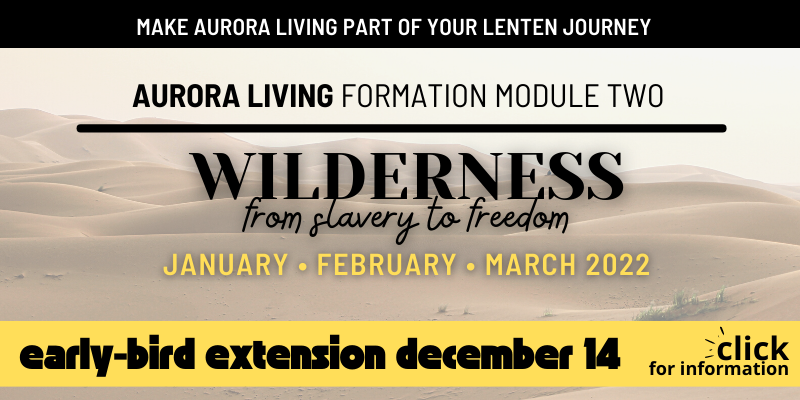 ---
ADVENT RETREAT WITH FR. MARK BLOM
---
The one-day retreat with Fr. Mark Blom of Sacred Heart Parish of the First Peoples will explore the "already and not yet" of the Kingdom of God that Jesus brings. In our longing for the "not yet" we often miss the "already" of God's presence among us. Examining the four dimensions of our humanity: Spiritual, Physical, Social and Mental through the Gospel we will recognize how to attune ourselves to the presence within that longs to bring peace, healing, and reconciliation to the world.

Session 1: Taming the Restlessness of the Body
Session 2: Softening the Hardness of the Heart
Session 3: Dissolving the Angst of the Mind
Session 4: Reaping the Abundance of the Spirit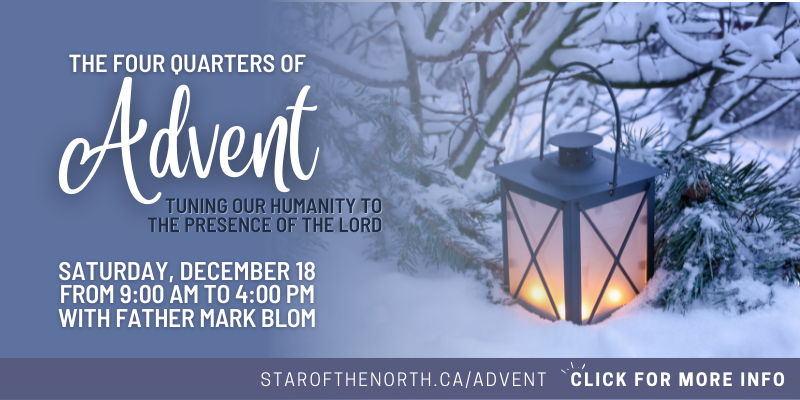 ---
YEAR-END GIVING: CLICK HERE TO DONATE
---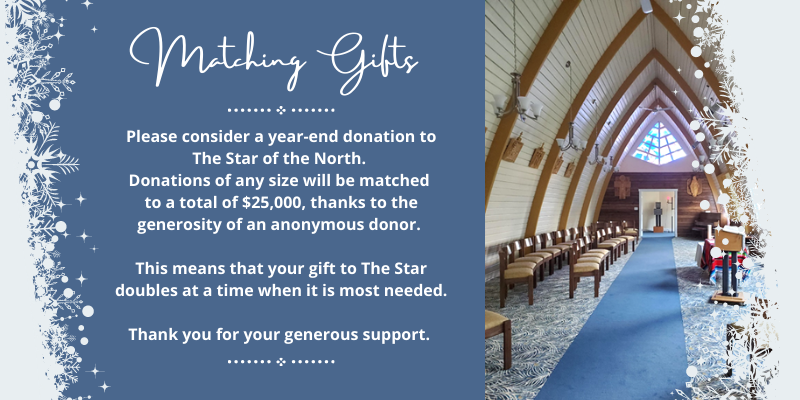 ---
IN THE NEW YEAR: REGISTER NOW
---
What is Healing the Healers? Drop-in for a free online conversation about these internationally acclaimed workshops addressing spiritual suffering on Thursday, January 6 at 7:00 pm. Register at www.starofthenorth.ca/healers-information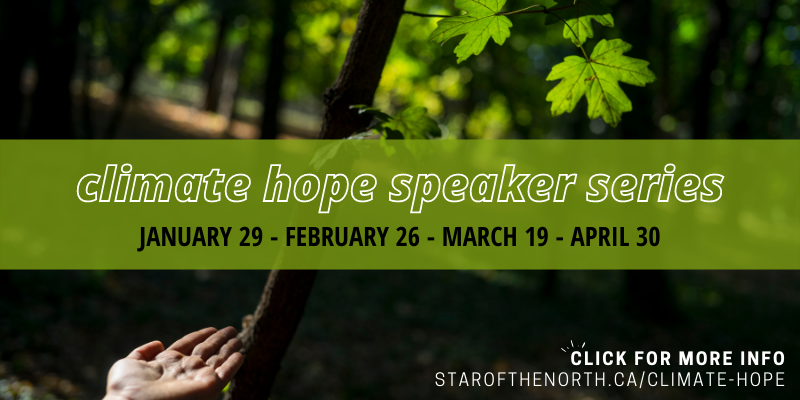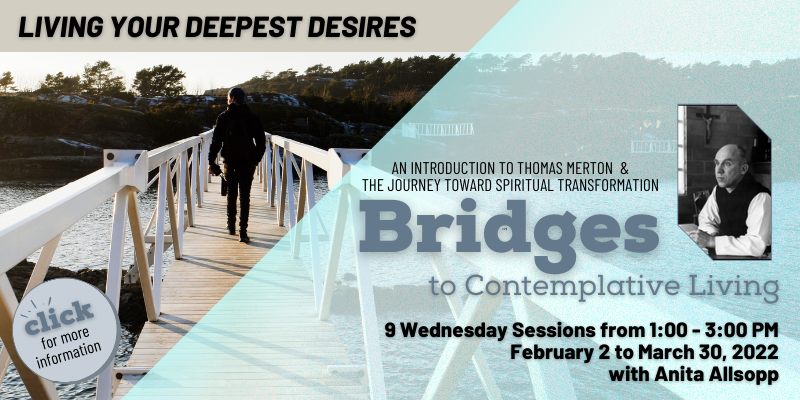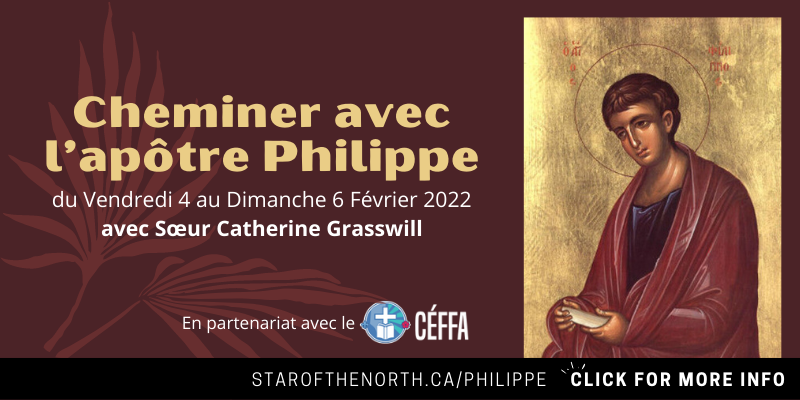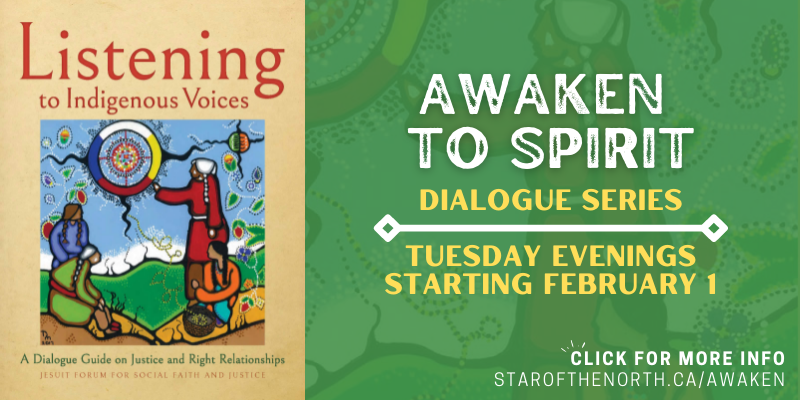 ---
FOR OTHER UPCOMING PROGRAMS VISIT STAROFTHENORTH.CA/PROGRAMS
---
Back to All