WELCOMING ADVENT
---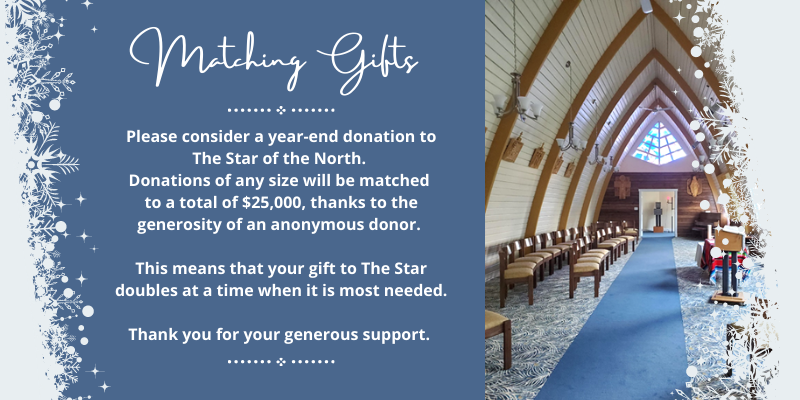 JOIN A CONVERSATION THIS WEDNESDAY ABOUT HEALING THE HEALERS
---
Hear what Healing the Healers participants are saying:
"The biggest insight for me after attending the workshop is finding that there is a community of people on a similar journey that I currently find myself on. I can't tell you how good it feels to find such an authentic community and to know that I, in fact, am not alone on this journey."
"I am so grateful for an amazing experience and the wisdom shared! Thank you for addressing the need for culturally specific aspects in care and services."
"My heart, soul, mind, and body have been nourished to continue to engage in this deep work."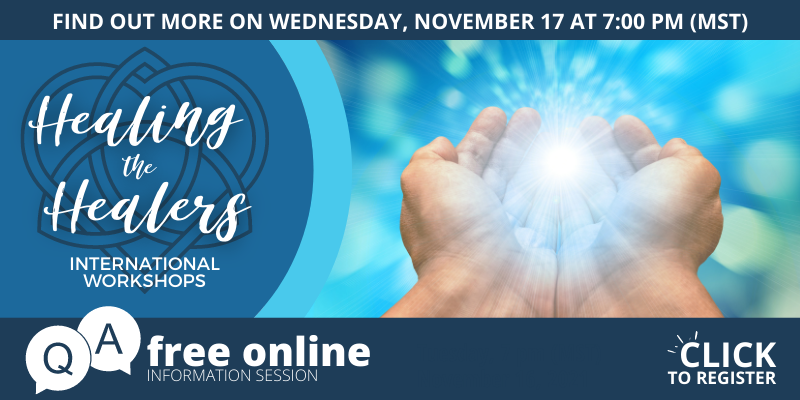 TOGETHER WE HEAL: Monthly Listening Circles
Featuring Georgina Lightning
Co-Facilitated by Catherine Twinn and Archbishop Emeritus Sylvain Lavoie, OMI
---
Our third Together We Heal session, on inter-generational trauma with Georgina Lightning is next Thursday, November 18, 7:00 pm (MT), at the Star of the North Retreat Centre in St. Albert. The session will also be live-streamed virtually.
Georgina Lightning (Cree/Bear Clan Treaty 8) is a story teller, filmmaker, actress, public speaker and advocate for change, with 30 years of experience in the film and TV industry. Her films have garnered several awards including the "White House Epic Award" given to emerging artists who change the world with the works they create, such as the narrative feature film "Older Than America," exposing the residential school reality. Her current docudrama trilogy, "Fantasies of Flying - Grandmothers Medicine and Behind Closed Doors" is in post-production. The hope for this trilogy is to inspire reconciliation, enlightenment, healing and to reclaim the culture lost from the genocide the Indigenous people have endured since contact. Georgina will be sharing her experience of inter-generational trauma.
The session will involve a presentation, small group sharing and a closing sharing circle with Georgina.
There is no charge, but donations are welcome. Register at starofthenorth.ca/listening or by calling 780-459-5511.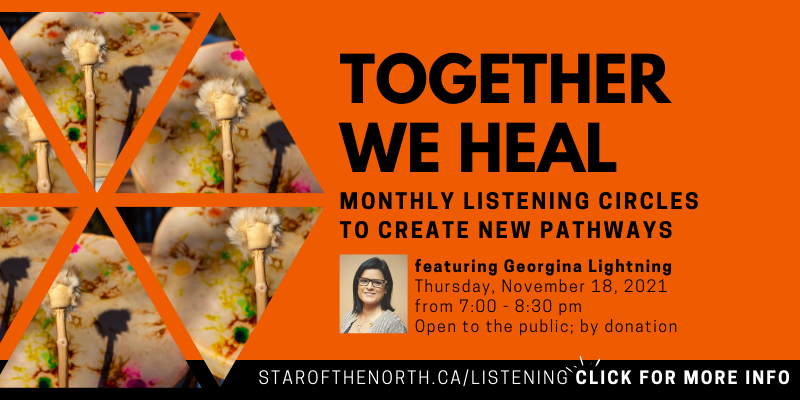 THINKING ABOUT AURORA LIVING? JOIN OUR FREE INFORMATION SESSION
---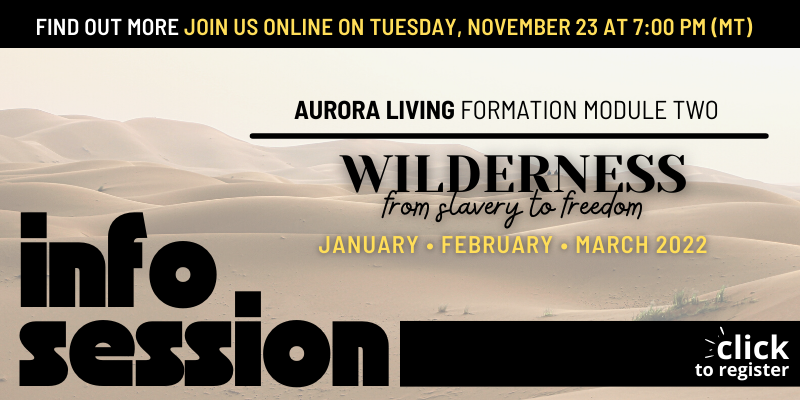 RON ROLHEISER: REGISTER TODAY - LIMITED SEATING
---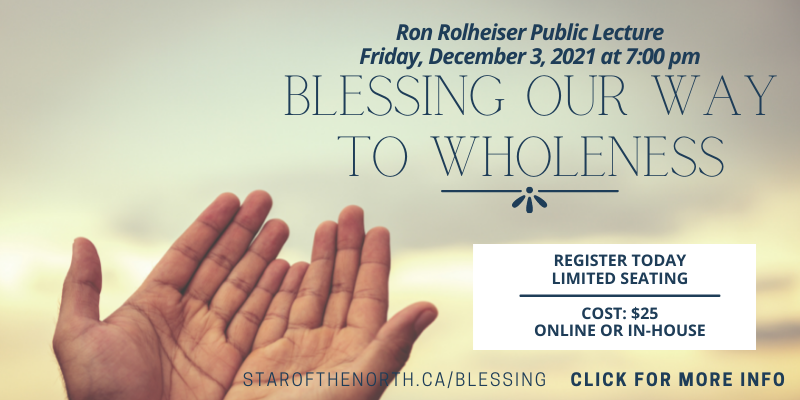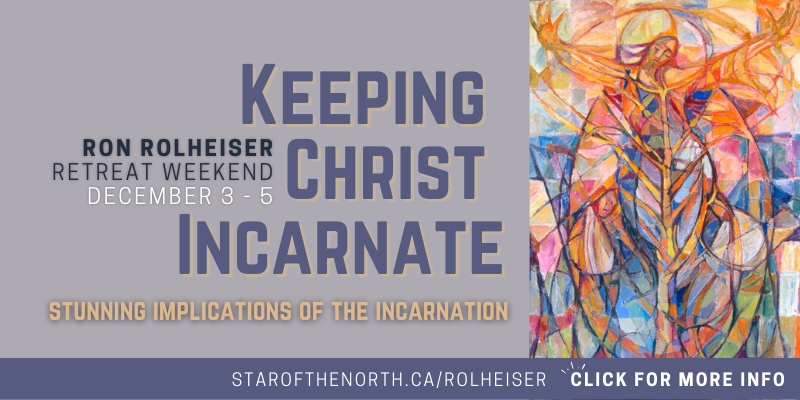 ADVENT MISSION WITH FR. MARK BLOM
---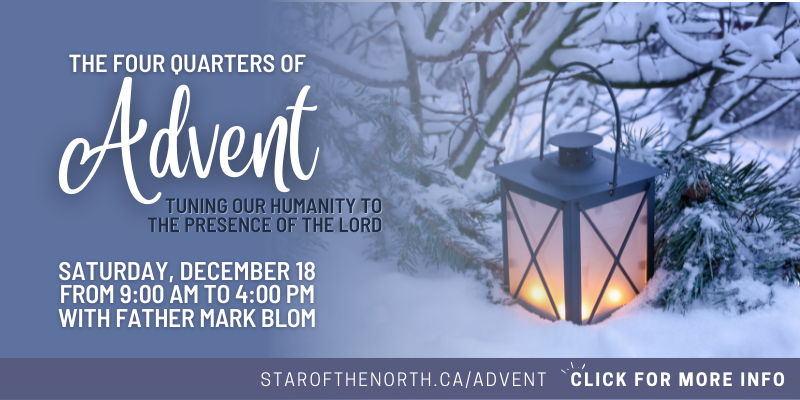 MAKE AURORA LIVING A PART OF YOUR LENTEN JOURNEY

---
Have you considered making our next Aurora Living module a part of your Lenten journey? Join us in January as we explore themes of wilderness in relation to Word, Creation, Justice, Communion, and Contemplation. Life is an exodus, sometimes an exterior journey a long way from home (eg. the immigrant experience) and always an extraordinary interior journey. Exodus is the transformation of our consciousness through a time of personal or collective "wilderness"; an experience of distinct steps of awakening to the reality of Spirit. www.starofthenorth.ca/wilderness

We are faced not with two separate crises,
one environmental and the other social,
but rather with one complex crisis which is both social and environmental.

Pope Francis,
Laudato Si' Nº 139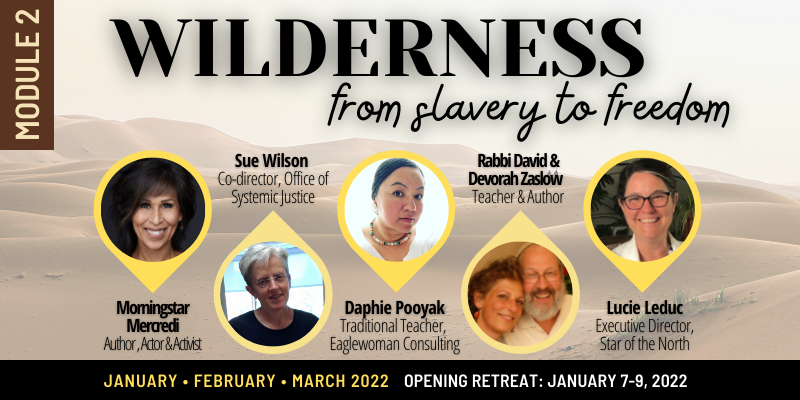 ---
FIND OUT ABOUT OUR 2022 PROGRAMS AT STAROFTHENORTH.CA/PROGRAMS
---

Make your final statement a testament of your faith by including the Star of the North Retreat House as part of your estate plan.
A bequest in your will can help ensure the Star and its programs for future generations.
For further information, please contact Lucie Leduc, Executive Director, at 780-459-5511.
If you have already left us in your Will, please let us know. We would appreciate the opportunity to thank you!
Back to All