To all our Stargazer readers and Star supporters, a joyous, blessed and happy Thanksgiving!
Some blessings we are grateful for at The Star:
Aurora Living Module One on Creation has been launched with sixteen participants, from Ontario, Saskatchewan, B.C. and Alberta! Sister of Charity of Halifax, Maureen Wild, Anishinaabe knowledge keeper Lesley Ross of the Bent Arrow Traditional Healing Society, Sr. Mariangel Marco Teja of the Ursulines of Jesus, and Clint Porritt opened our hearts to the wonders of creation and the heart of our Creator, Holy Trinity, who invites us to ponder the good in all creation, and to be in deep relationship with the reign of God in the whole of creation.

We humbly thank God for the blessing of awakening to the "cry of the earth and the cry of the poor", through the revelations of the unmarked graves of indigenous children of residential schools, and through the beginning of our monthly Together We Heal dialogue encounters with Indigenous people.


Our chapel renovation is complete. The Star has a renewed, beautiful space for prayer and liturgy. We are grateful to all our donors and supporters who made this possible. We thank the OMI Lacombe Province, the Mackenzie C.W.L Provincial Council, the Koziak Foundation, Pius Pfeifer, Phyllis Humbeck, and individual Star supporters who made this greatly needed renovation possible.


We continue to pray at our daily staff Eucharist in thanksgiving for the ongoing support of donors and supporters who've carried us through pandemic times.
Please take a few minutes to check in on the many fall opportunities at The Star here below.
---
TWO PROGRAMS STARTING NEXT WEEK
---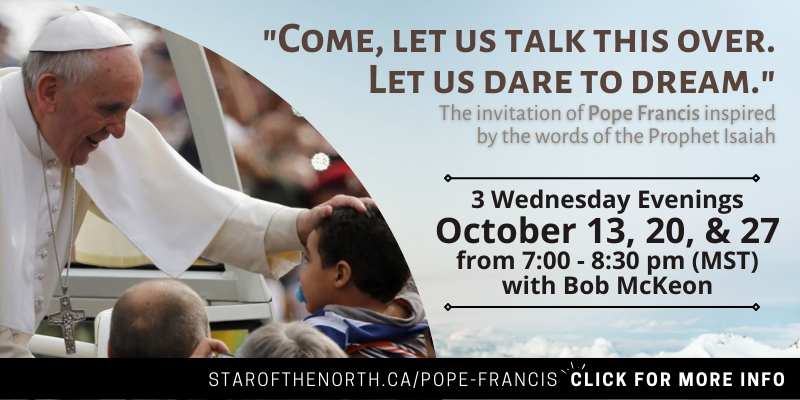 "Come, let us talk this over. Let us dare to dream."
The invitation of Pope Francis inspired by the words of the Prophet Isaiah
3 Wednesday Evenings with Bob McKeon — October 13, 20, & 27, 2021
In the eighth year of the papacy of Pope Francis, we are now past the initial excitement and surprises of a Latin American pope. Pope Francis has moved to the depth and breadth of his major themes of his social teaching including concern for poor, peacemaking, care for creation and a transformed understanding of economics and politics.
What can we do to incorporate this renewed social teaching into our lives, our church, and our community? Let us gather and dare to dream together.
Come and reflect on the pastoral leadership of Pope Francis living within and looking beyond the crisis of the COVID-19 pandemic.
Come and explore his vision for living in a global community of brothers and sisters in his encyclical Fratelli tutti.
Come and learn about the renewed vision of Pope Francis for a "synodal" church where all in the church gather to discern and walk together on a discipleship journey.
Register online for all three evenings at starofthenorth.ca/pope-francis or contact us at programs@starofthenorth.ca or 780-459-5511 for more options.
Bob McKeon is professor emeritus at Newman Theological College, retired social justice animator for the Edmonton Catholic Archdiocese and former Journey to Justice columnist at Western Catholic Reporter. He has been involved for over 30 years in leadership positions with several community and church organizations addressing issues of poverty, hunger, housing, and community development.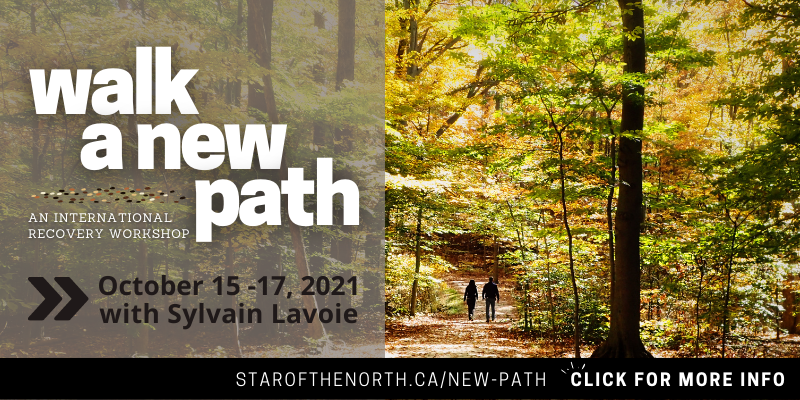 WALK A NEW PATH: An International Recovery Workshop
Healing and Reconciliation through Forgiveness, Grieving and the 12 Steps
with Archbishop Emeritus Sylvain Lavoie, OMI
Addiction affects us all. This timely workshop, based on Sylvain's popular book used by support groups internationally, provides hope for recovery from addictions through the wisdom of the 12 Step program. A blend of keynote presentations, music, ritual, humor and fellowship will make this on-line and in-person workshop, an experience of personal growth and healing. This is open to all fellowships or anyone wanting to learn more about addiction and recovery. What is impossible for us can happen to us!
The workshop runs next weekend from Friday evening to Sunday noon, Oct 15-17, 2021. The cost is $50 virtual; $150 commuter and $250 in-residence.

Register online at starofthenorth.ca/new-path or contact us at programs@starofthenorth.ca or 780-459-5511 for more options.
---
JOIN THE DIALOGUE ON OCTOBER 21, 2021
---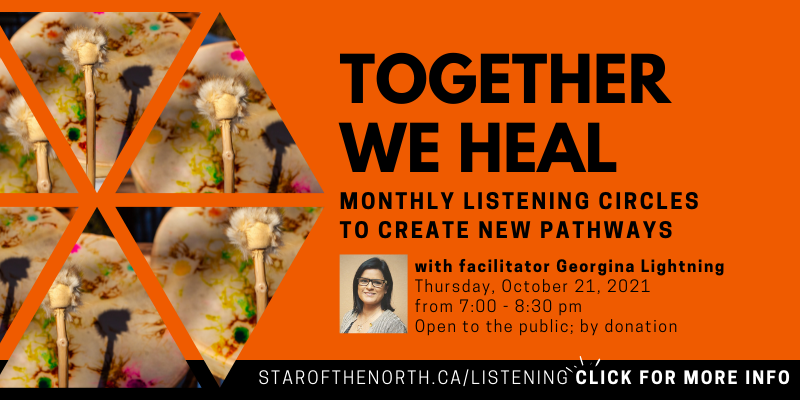 TOGETHER WE HEAL: Monthly Listening Circles
Featuring Georgina Lightning
Co-Facilitated by Catherine Twinn and Archbishop Emeritus Sylvain Lavoie, OMI
Our second Together We Heal session, on inter-generational trauma with Georgina Lightning is on Thursday, October 21, 7:00 pm (MST), at the Star of the North Retreat Centre in St. Albert. The session will also be live-streamed virtually.
Georgina Lightning (Cree/Bear Clan Treaty 8) is a story teller, filmmaker, actress, public speaker and advocate for change, with 30 years of experience in the film and TV industry. Her films have garnered several awards including the "White House Epic Award" given to emerging artists who change the world with the works they create, such as the narrative feature film "Older Than America," exposing the residential school reality. Her current docudrama trilogy, "Fantasies of Flying - Grandmothers Medicine and Behind Closed Doors" is in post-production. The hope for this trilogy is to inspire reconciliation, enlightenment, healing and to reclaim the culture lost from the genocide the Indigenous people have endured since contact. Georgina will be sharing her experience of inter-generational trauma.
The session will involve a presentation, small group sharing and a closing sharing circle with Georgina.
There is no charge, but donations are welcome. Register at starofthenorth.ca/listening or by calling 780-459-5511.
---
COMING SOON
---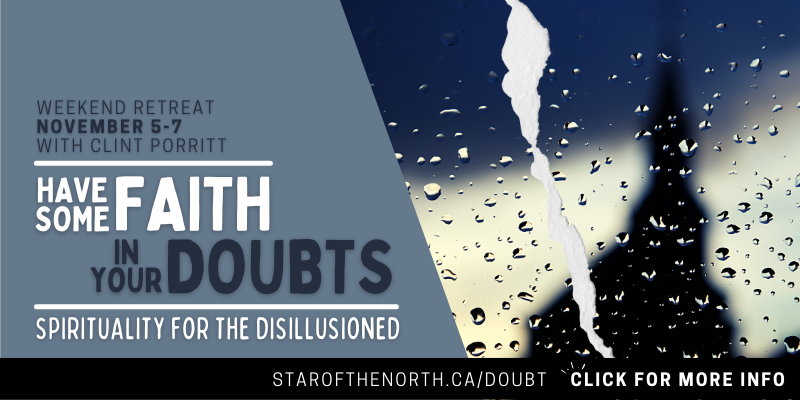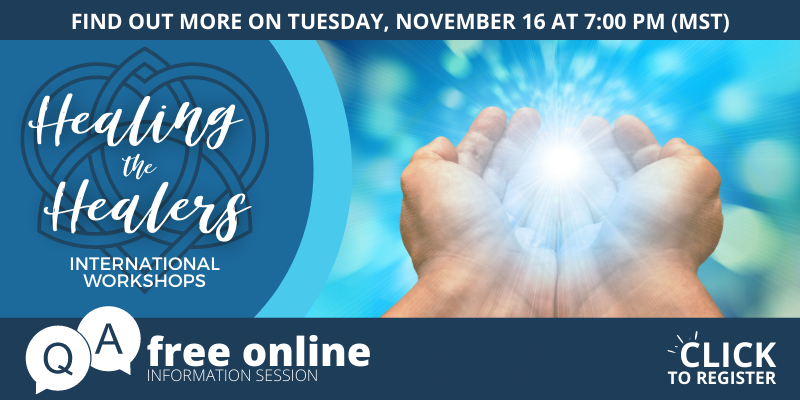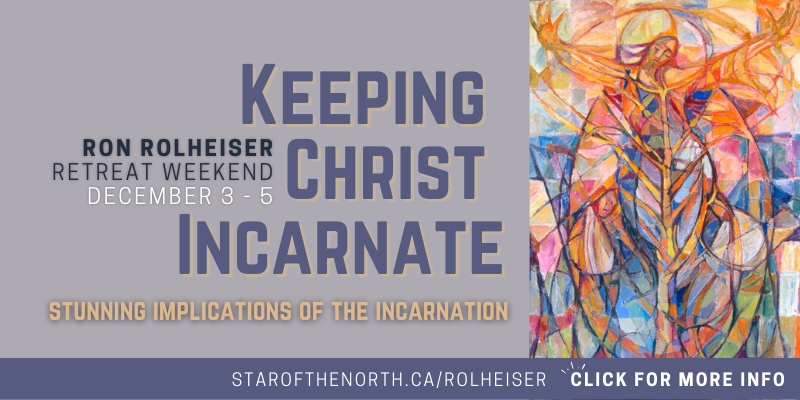 ---
AURORA LIVING: REGISTER FOR THE NEW YEAR
---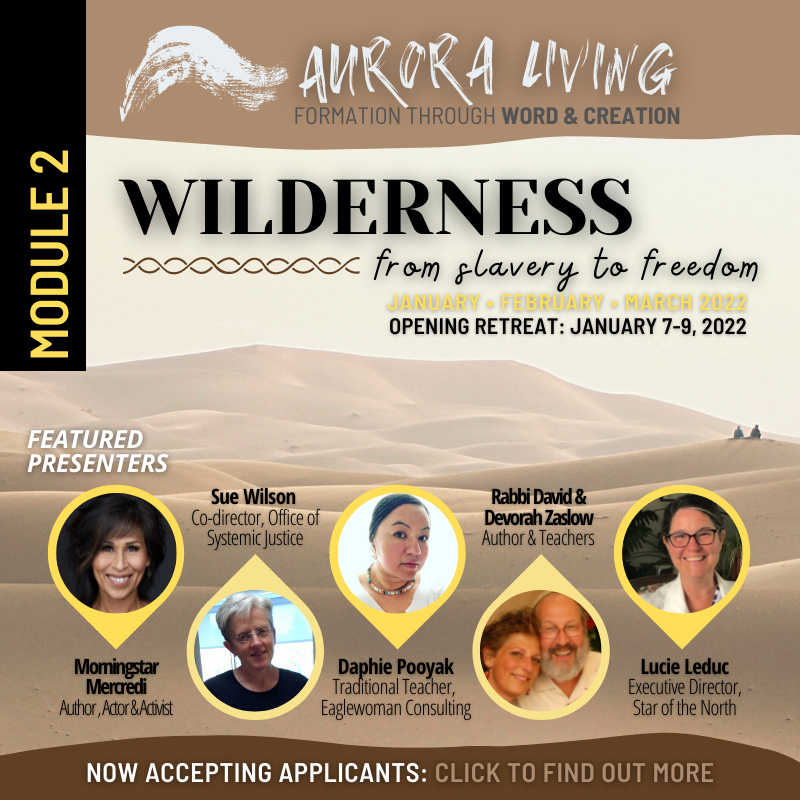 ---
SUPPORT THE STAR
---

A Legacy of Faith
Have you considered leaving a bequest to the Star of the North Retreat House in your Will? Planned gifts like bequests in Wills help to ensure the financial future the Star – both now and for generations to come.
For further information, please contact Lucie Leduc, Executive Director, at 780-459-5511.
If you have already left us in your Will, please let us know. We would appreciate to opportunity to thank you now!
Back to All