FINAL COUNTDOWN TO AURORA LIVING AND STILL ACCEPTING APPLICANTS!
ASK US ABOUT HOW THIS PROGRAM MIGHT FIT AS PART OF YOUR CONTINUING EDUCATION JOURNEY


Did you know? Each module of Aurora Living includes an opening retreat, three Saturday retreats, exclusive online readings and videos, inspiring speakers, unique activities and rituals, monthly wisdom groups, and much more. See what module 1—Creation:Stories of Beginnings has to offer.
October 1-3, 2021 — Opening Retreat

Maureen Wild, For Love of All Creation
Leslie Ross, We Are Star People: An Ojibway Creation Story

October 23, 2021 — Saturday gathering

Harry Lafond,

When the First Light Came / miskâsowin (self-discovery)

Archbishop Emeritus Sylvain Lavoie OMI, Sacred Wrestling

November 20, 2021 — Saturday gathering

Steve Heinrich, "We Are All Here to Stay": Reimagining Promised Land
Rabbi Gila Caine,

The Key of Rain, of Birthing, and of Resurrection

December 11, 2021 — Final gathering

Ron Rolheiser OMI, Creation & Incarnation
"Come, let us talk this over. Let us dare to dream."
The invitation of Pope Francis inspired by the words of the Prophet Isaiah

3 Wednesday Evenings with Bob McKeon — October 13, 20, & 27, 2021
In the eighth year of the papacy of Pope Francis, we are now past the initial excitement and surprises of a Latin American pope. Pope Francis has moved to the depth and breadth of his major themes of his social teaching including concern for poor, peacemaking, care for creation and a transformed understanding of economics and politics.


Come and reflect on the pastoral leadership of Pope Francis living within and looking beyond the crisis of the COVID 19 pandemic.
Come and explore his vision for living in a global community of brothers and sisters in his encyclical Fratelli tutti.
Come and learn about the renewed vision of Pope Francis for a "synodal" church where all in the church gather to discern and walk together on a discipleship journey.
What can we do to incorporate this renewed social teaching into our lives, our church, and our community? Let us gather and dare to dream together.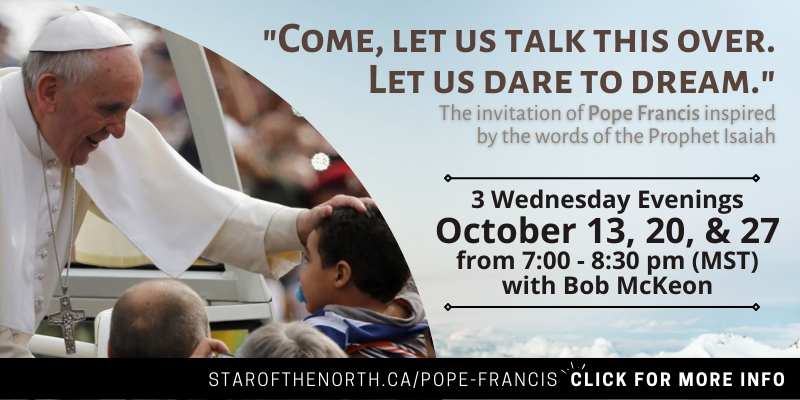 WALK A NEW PATH: An International Recovery Workshop
Healing and Reconciliation through Forgiveness, Grieving and the 12 Steps
with Archbishop Emeritus Sylvain Lavoie, OMI
Did you know that in one province in Canada more people died of opioid overdoses in 2020 than of Covid-19?
Addiction affects us all. This timely workshop, based on Sylvain's popular book used by support groups internationally, provides hope for recovery from addictions through the wisdom of the 12 Step program, with a special focus on Steps 6 & 7. A blend of keynote presentations, music, ritual, humor and fellowship will make this on-line and in-person workshop, an experience of personal growth and healing. This is open to all fellowships or anyone wanting to learn more about addiction and recovery. What is impossible for us can happen to us!
The workshop runs from Friday evening to Sunday noon, Oct 15-17, 2021. The cost is $50 virtual; $150 commuter and $250 in-residence.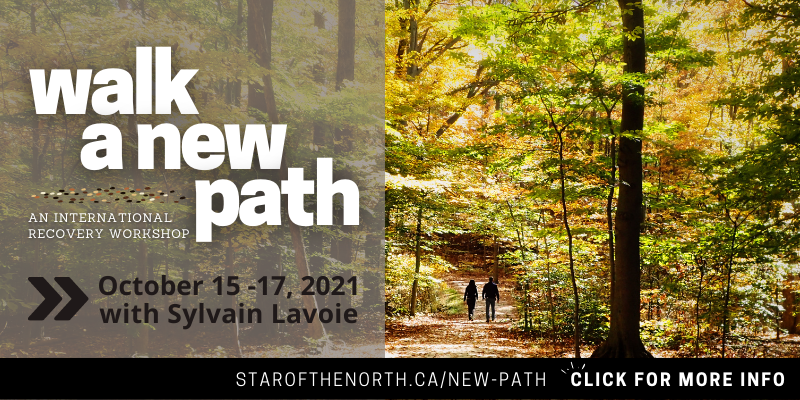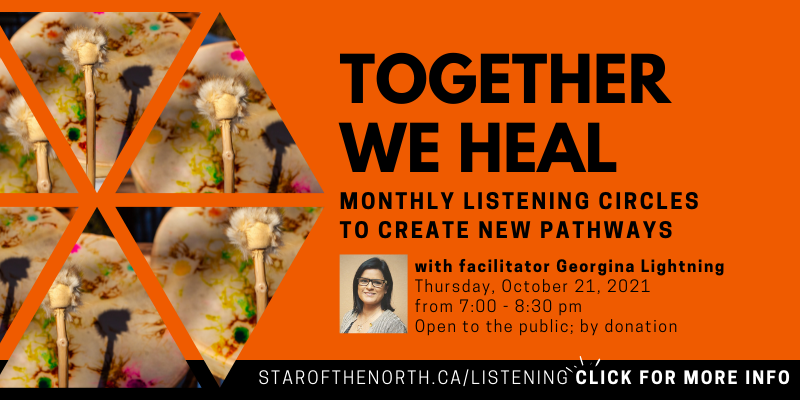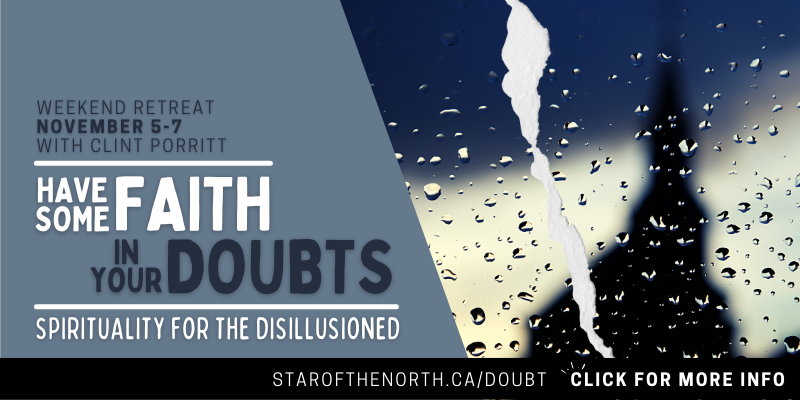 Back to All