Welcome Back
Our doors are open and we're excited to welcome folks back to a whole new season of spiritual care and programming. Give yourself some time to browse through some of the programs featured below, or head directly to the Programs page (www.starofthenorth.ca/programs) on our website to see all that's being offered August through December of this year. Register early to take advantage of summer savings!
A Day with Richard Groves - Last Chance to Register
The Star of the North is pleased to welcome internationally respected retreat master Richard Groves on Saturday, August 12th for a one-day workshop entitled Living Into Mystery: The 4 Spiritual Stages of Mature Adulthood. Richard is the founder of Sacred Art of Living Centre in Bend Oregon and director of the Anamcara Apprenticeship Program. His workshops in adult spiritual formation are offered around the world.

Ancient wisdom traditions had names and rites of passage for four distinct stages of adult spiritual development. This same wisdom is reflected in both Biblical and Judeo-Christian mystical traditions but has been largely ignored by modern culture. The stages of student, householder, forest dweller and sage offer a profound map for the spiritual seeker and invite different sets of questions and life tasks.

The Living Into Mystery workshop will engage any participant with an invitation to more mature faith development and practical spiritual tools. You will leave with excitement for soulful renewal and the sacred journey of living. Don't miss out! Registration closes on August 7.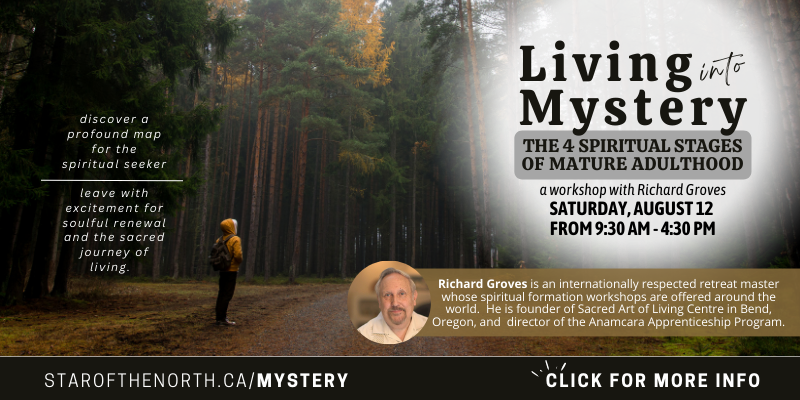 The Letter: A Message for Our Earth Film Screening
As a welcome to and reflection on the Season of Creation, The Letter: A Message for our Earth will be screened at The Star of the North on Thursday, August 31st.
The 80-minute documentary is inspired by Pope Francis' 2015 encyclical letter Laudato Si', which explores ancient Catholic teaching on creation in the light of today's ecological crisis. The film features an exclusive dialogue between Pope Francis and five people from around the world, all of whom have experienced the ecological crisis and are working to solve it. Produced by Oscar-winning producers Off the Fence and the Catholic nonprofit Laudato Si' Movement, the film has been watched by over 8 million people to date via YouTube.
The Letter is an opportunity for the community to spend time reflecting on the impact of the global ecological crisis and spark meaningful conversations with loved ones and neighbors. Please feel free to bring children (secondary school and older), we'd love to hear what young people think about these issues. Join us for popcorn and a follow-up time of reflection and discussion!

Pick up tickets for family and friends today at www.starofthenorth.ca/letter – we're excited to have you join us.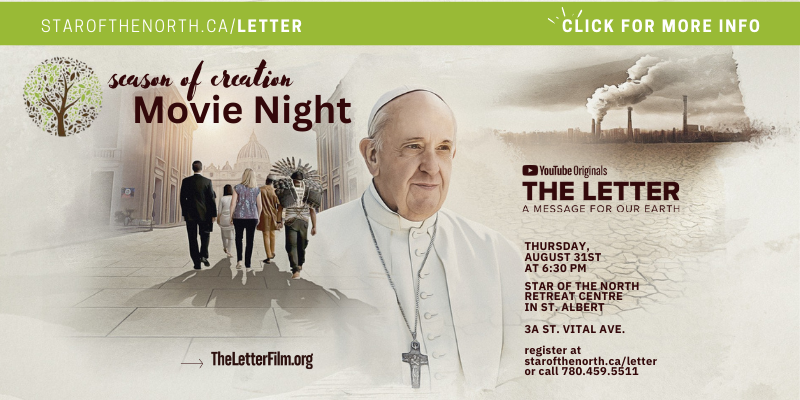 Someone Who Is Grieving
Is someone you know trying to cope as they grieve the death of a loved one? Facilitator Wanda Lehman, B Ed, MRE, has an extensive background in counselling, particularly with families in schools, has experienced deep personal loss herself, and knows first-hand the challenges involved in dealing with the death of someone you love. The purpose of this 7-week support group is to provide a safe environment for those who are bereaved to share your stories, gain support through each other, and learn strategies to assist you in coping with your loss. Please help us reach out to those who need this support–a minimum of 6 and maximum of 12 participants are needed to offer this group.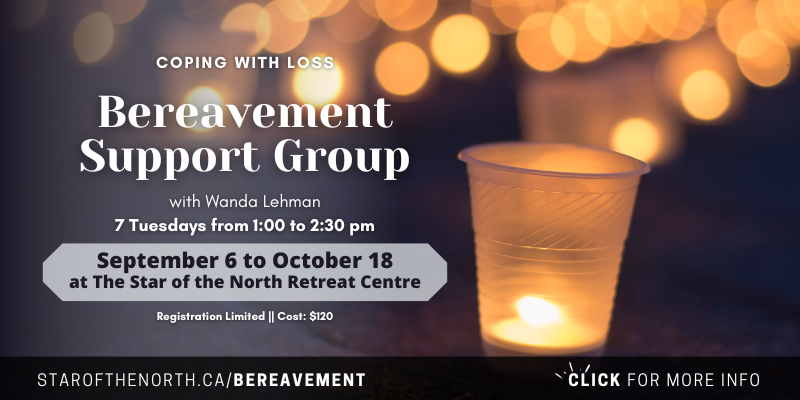 Join the Aurora Living Community This Fall
Do you want to go deeper in faith formation? Engage with a community at the intersection of faith & contemporary issues such as creation care, social justice, & reconciliation. Aurora Living has gathered a diverse collective of presenters and contemporary witnesses who embody the call to "love and serve our global family and to care for our common home." Come interact and learn from a variety of voices and traditions with facilitators such as Sr. Teresita Kambeitz, Linda Gibler, Ron Rolheiser, Dr. Sylvia Keesmaat, Dr. Michel Andraos, Becky Bonham & many more.

Our fall module of Aurora Living is entitled Good News: An Invitation to Everyone and registration is now open with our opening retreat starting September 29th. Discover your own Aurora journey as we become agents of a new dawn for a radical display of life! www.starofthenorth.ca/goodnews


Summer Savings on Fall Programs
We love it when folks register early for Star events. While some programs fill up quickly, others may be cancelled due to insufficient registrations. Your early registration really eases the administrative load and truly helps ensure we can deliver our best programming. But there's also a bonus for you: by registering early you can save up to 20% off on many of our programs, AND check an item off your "to do" list! Please take a few minutes to browse our fall event listings, then "click" for more info.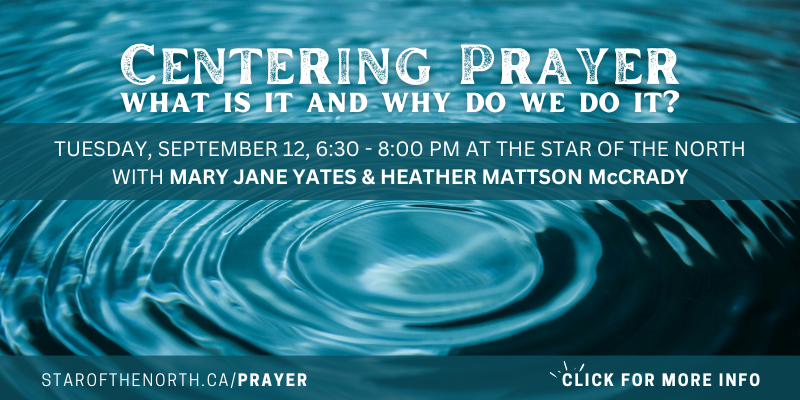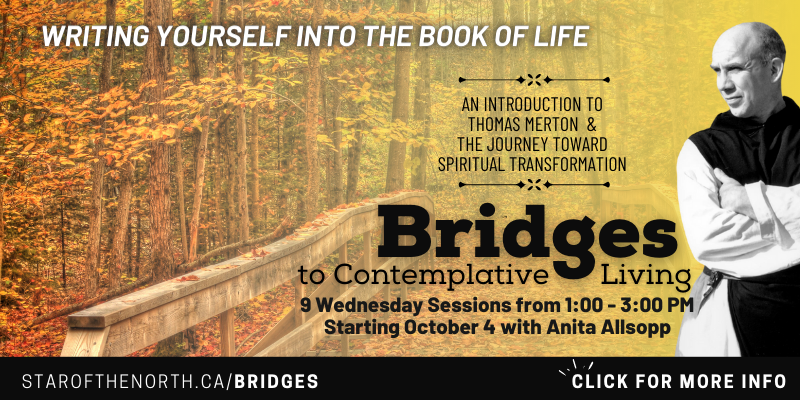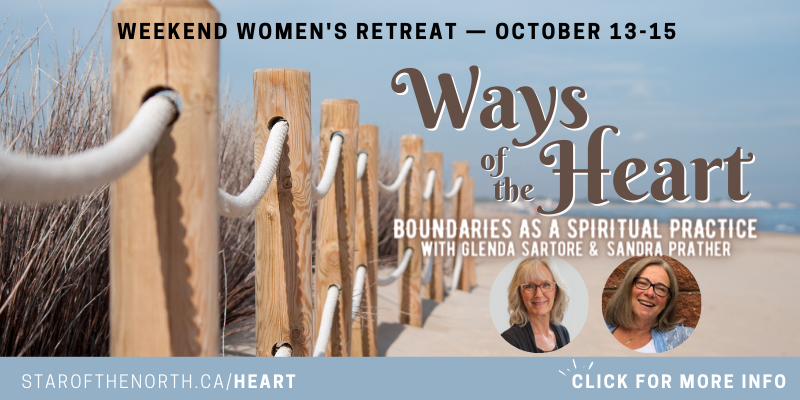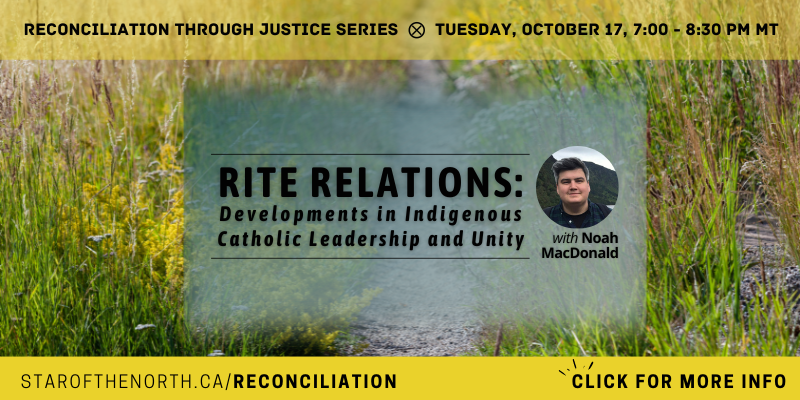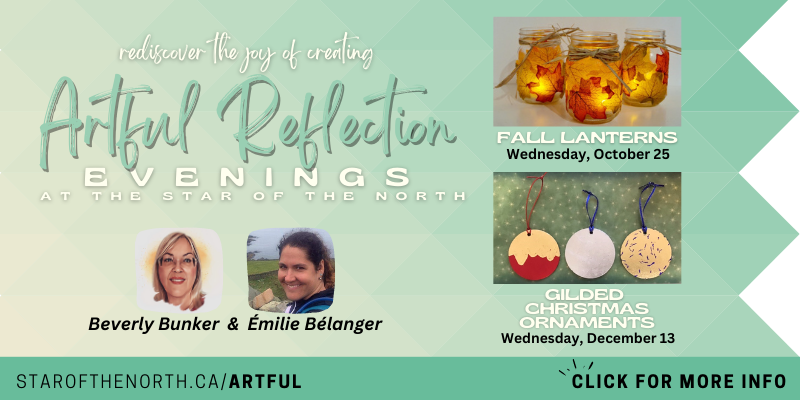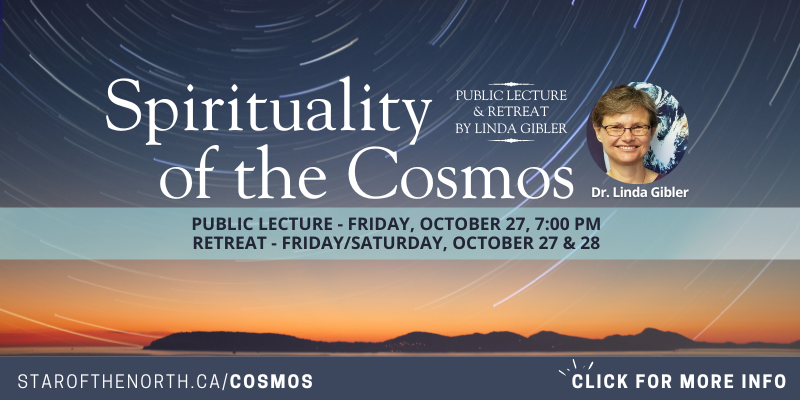 Back to All