Star Garden Updates
Our Star Garden & Greenhouse project is drawing a lot of attention. There seems to be a steady stream of visitors interested in a tour and eager to learn about no-till, deep-mulch gardening. Here are some numbers:

180 Help & Harvest volunteer hours logged

500 corn seeds planted

550 seed plugs in the greenhouse

40 tomato plants in the ground

175 onions with about 60 already above ground

350 peas planted

15 brussel sprout plants in the ground

70 garlic plants are up

5 workshop speakers at our recent We Love Gardening! event with St. Albert Backyard Gardening Group
4000+ toilet paper tubes collected (Please note: we are no longer collecting toilet paper tubes!)

It's not too late to join our gardening team! Find out more at starofthenorth.ca/garden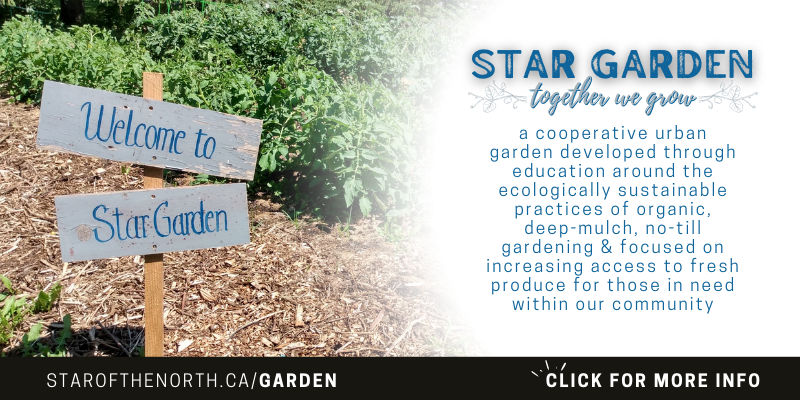 Journey Into Exile: World Refugee Day
Join an online simulation exercise that allows participants to experience what a refugee goes through when they must flee their country. Tevfik Karatop of the Jesuit Refugee Service Canada will lead us on this journey together. Throughout the exercise, participants will become aware of the challenges and dangers that refugees face by making hard decisions similar to those of refugee make every day. Join us on World Refugee Day, Tuesday, June 20 from 6:30 to 8:00 pm (MT). Cost: $20. Register at 780-459-5511 or at www.starofthenorth.ca/exile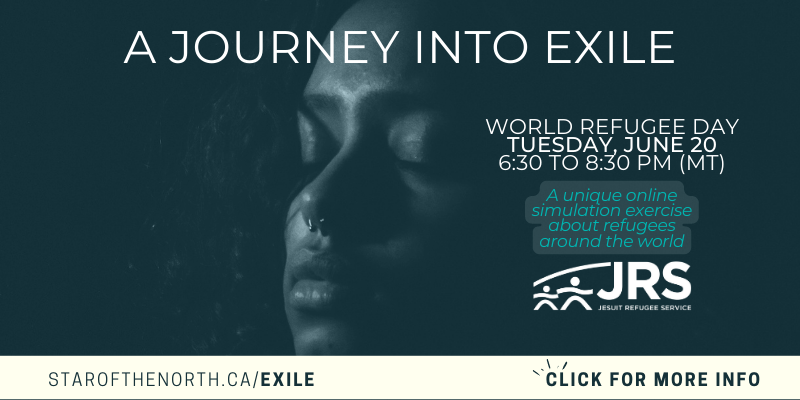 Walk With Us: Join the Star Camino
Save the date, rally the support of friends, and lace up your walking shoes! Registration for our Star Camino on June 24 is open. Visit www.starofthenorth.ca/star-camino to join a spiritual pilgrimage in support of the Star's ministries of spiritual renewal through programs and hospitality on the pilgrim path.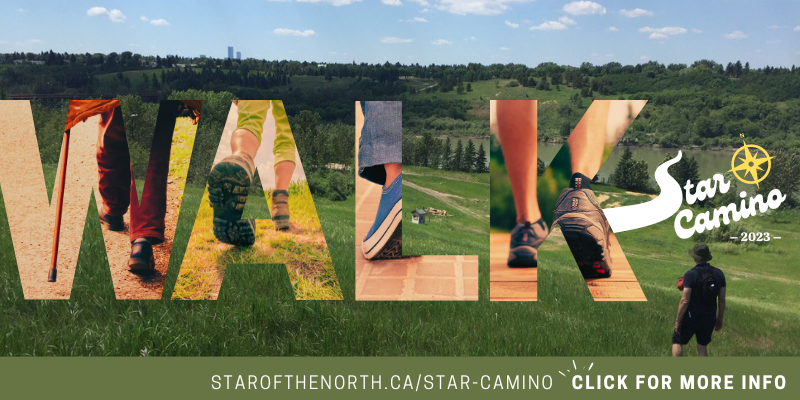 Summer Soul Care
Ancient wisdom traditions had names and rites of passage for four distinct stages of adult spiritual development. This same wisdom is reflected in both Biblical and Judeo-Christian mystical traditions but has been largely ignored by modern culture. The stages of student, householder, forest dweller and sage offer a profound map for the spiritual seeker and invite different sets of questions and life tasks.

Living Into Mystery: The 4 Spiritual Stages of Mature Adulthood is a one-day workshop lead by respected retreat master Richard Groves, whose spiritual formation workshops are offered around the world. This workshop will engage any participant with an invitation to more mature faith development and practical spiritual tools. Join us at Star of the North on Saturday, August 11 from 9:30 am to 4:00 pm. Early registration: Online $90 | In-House $120. Register at 780-459-5511 or at www.starofthenorth.ca/mystery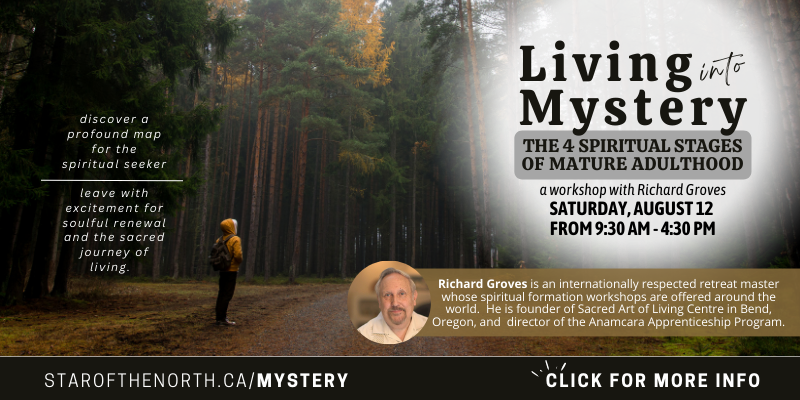 ---


Back to All