A Graced Day with Sr. Teresita Kambeitz
Star of the North is pleased to host a one-day Lenten retreat with renowned scripture educator Sr. Teresita Kambeitz on Saturday, April 1st. Sister Teresita is the recipient of the 2018 Higgins Award, the highest honour presented annually by the Canadian Catholic School Trustees to a person or group that has made an outstanding contribution to Catholic education in Canada.
On the eve of Holy Week, Sr. Teresita will present Rescuing Peter: Jesus & the Unpredictable Disciple, a reflection on the graced ways in which Jesus saves impulsive Peter from himself and the deeper realization that Peter is us! Peter's awakening is one we all need—don't miss this powerful message!
Registration ending soon. Register today at www.starofthenorth.ca/peter or call 780-459-5511.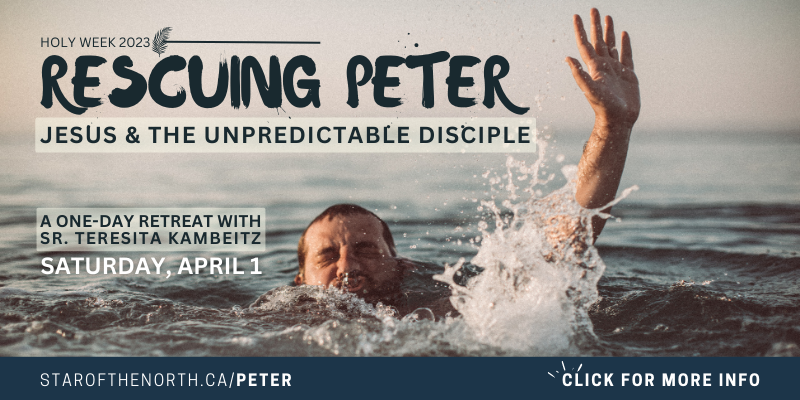 Don't Tiptoe: Shane Claiborne in St. Albert
All around you, people will be tiptoeing through life, just to arrive at death safely. But dear children, do not tiptoe. Run, hop, skip, or dance, just don't tiptoe. - Shane Claiborne
Shane Claiborne is coming to The Star of the North this April! Join popular speaker, activist and best-selling author for a weekend of stories and reflections on the world of grace and bombs. With tears and laughter, Shane unveils the tragic realities of our fragile world and the incredible hope that "another world is possible." If you can't make the whole weekend, be sure to sign up for the public Friday night lecture.
Another World is Possible Weekend - To join us in-person at Star of the North Retreat Centre or online, register at 780-459-5511 or at www.starofthenorth.ca/possible.
Friday Public Lecture: $20 // Weekend Retreat: Online $190 | Commuter $255 | Live-In $395
Shane Claiborne is a prominent speaker, activist, and best-selling author. Shane worked with Mother Teresa in Calcutta, and founded The Simple Way in Philadelphia. He heads up Red Letter Christians, a movement of folks who are committed to living "as if Jesus meant the things he said." Shane is a champion for grace which has led him to jail advocating for the homeless, and to places like Iraq and Afghanistan to stand against war. Now grace fuels his passion to end the death penalty and help stop gun violence.
Shane's books include Jesus for President, Red Letter Revolution, Common Prayer, Follow Me to Freedom, Jesus, Bombs and Ice Cream, Becoming the Answer to Our Prayers, Executing Grace, his classic The Irresistible Revolution, and his newest book, Beating Guns. He has been featured in a number of films including "Another World Is Possible" and "Ordinary Radicals." His books have been translated into more than a dozen languages. Shane speaks over one hundred times a year, nationally and internationally. His work has appeared in Esquire, SPIN, Christianity Today, TIME, and The Wall Street Journal, and he has been on everything from Fox News and Al Jazeera to CNN and NPR. He's given academic lectures at Harvard, Princeton, Liberty, Duke, and Notre Dame.
Shane speaks regularly at denominational gatherings, festivals, and conferences around the globe.
"We need saints today who can, with compassion, help us to see our blind complicity with systems of all kinds which victimize the vulnerable in order to safeguard our own comfort, security, and historical privilege. We need saints who can speak prophetically for the poor, for the environment, for women, for refugees, for those with inadequate access to medical care and education, and for all who are stigmatized because of race, color, or creed. We need saints, lonely prophets, who can stand as unanimity-minus one, and who can wage peace and who can point our eyes to a reality beyond our own shortsightedness... Among the younger voices whose lives and writings speak as well to a generation younger than mine, I would mention Shane Claiborne..."

— Ron Rolheiser in "Needed: Particular Kinds of Saints"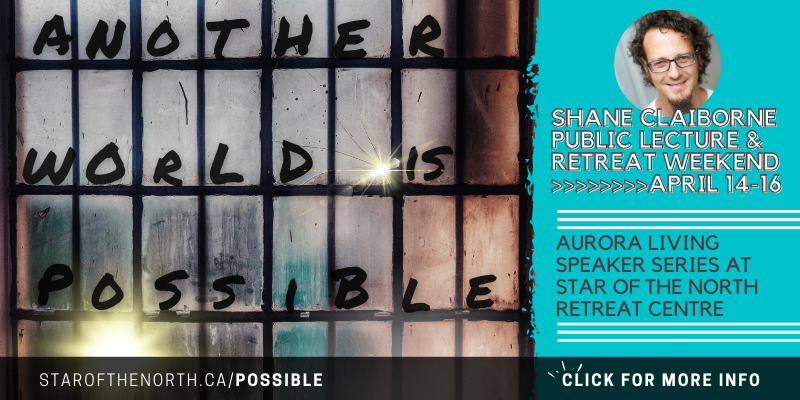 Support in a Time of Loss
Everyone knows someone who is somehow struggling in grief. The purpose of bereavement support groups is to provide a safe environment for those who are bereaved; to share stories, gain support through one other and learn strategies to assist in coping with issues associated with your personal grief journeys. Wanda Lehman is a trained facilitator and educator with an extensive background in counselling. She has taught many grief workshops and ran several bereavement support groups during her career. Wanda has experienced deep personal loss herself and knows first-hand the challenges involved in dealing with the death of someone you love.
Please consider referring a loved one to join this 7-week support group, starting on Tuesday, April 11 from 1:00 - 2:30 pm. Register at www.starofthenorth.ca/bereavement or call 780-459-5511.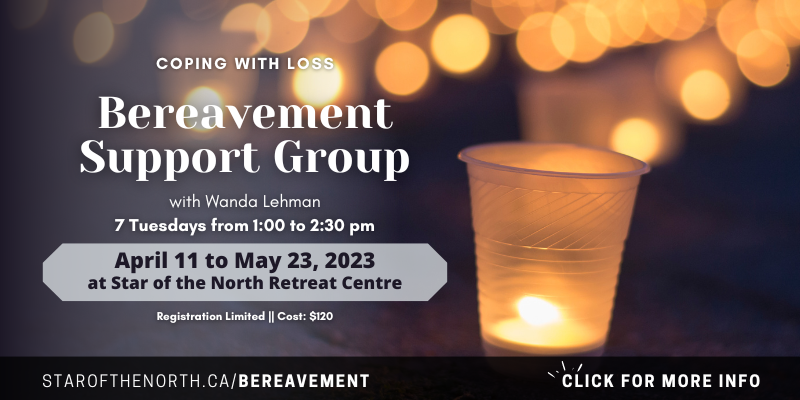 This Spring: Spiritual Formation & Education Opportunities
There's something for everyone! Click on an event below for more information and registration details.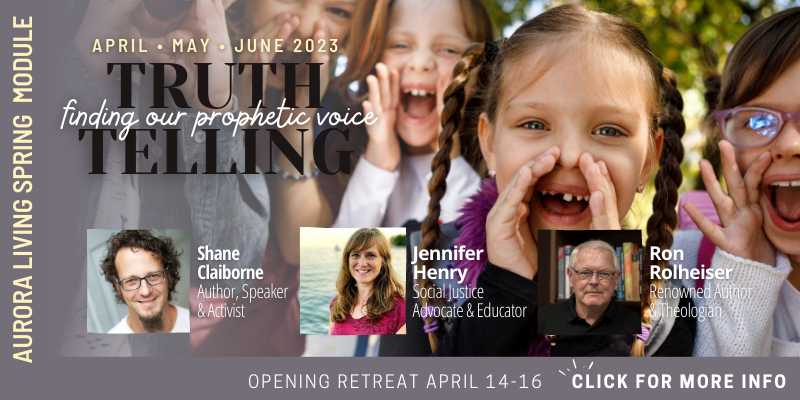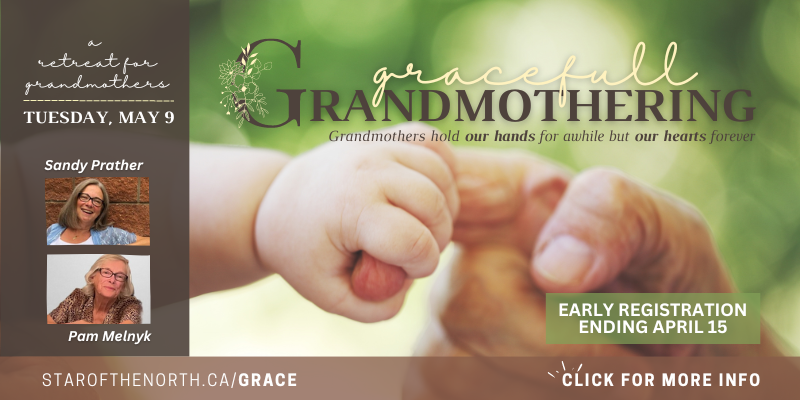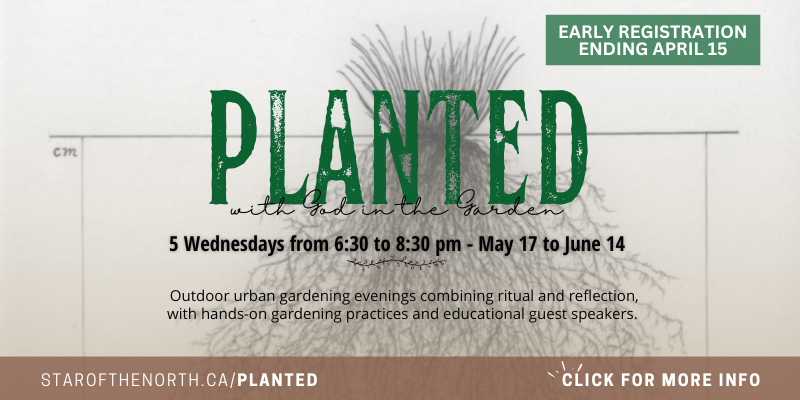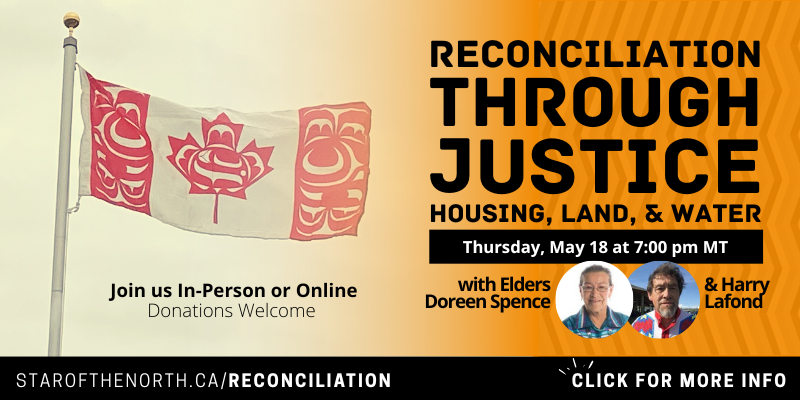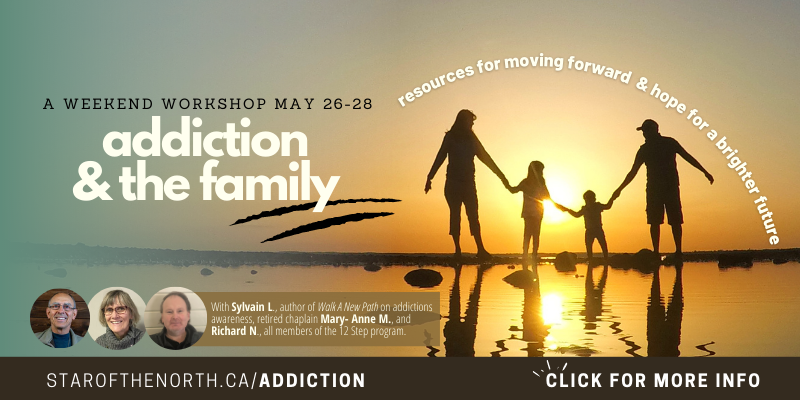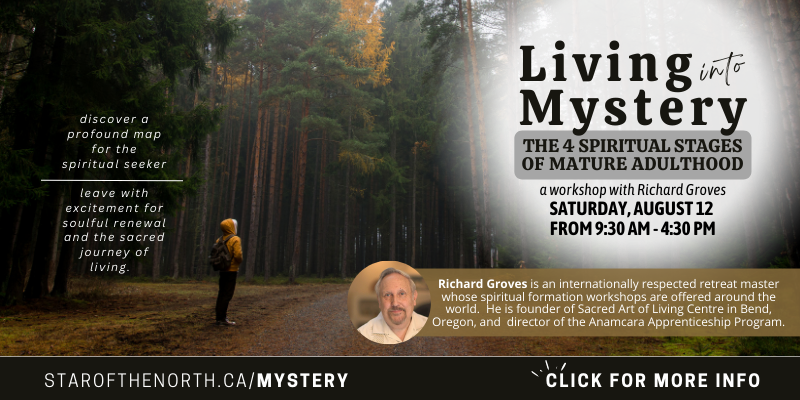 Get Involved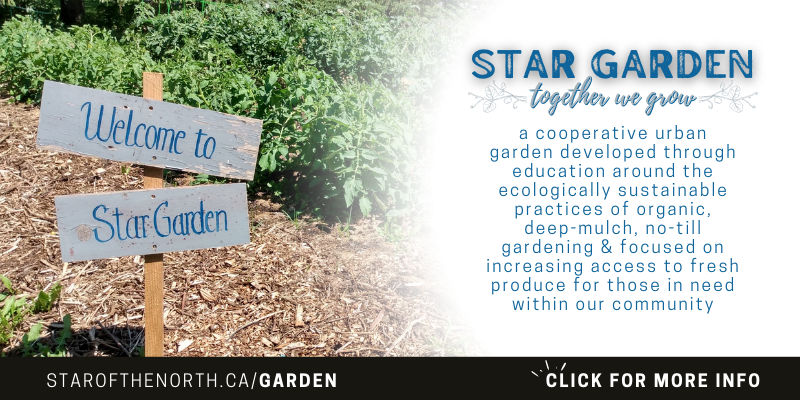 Back to All