We are so grateful to announce that we have exceeded our goal for our Christmas year-end giving campaign with a total of $51,327.00 received in donations, to be matched with a donation of $50,000 thanks to the generosity of the Oblates of OMI Lacombe Canada. Thank you for your overwhelming support for our mission and work.

REGISTRATION DEADLINES FOR CONTINUING EDUCATION PROGRAMS
Star of the North Retreat Centre offers both online and in-person continuing education for both professionals and lay people. We're just a few days away from registration deadline of Monday, January 16th for two of these important formation programs. Please take a few minutes to see which is the best fit for you and/or your staff team. For teams of 3 or more, please contact us for a group discount.
---
OPPORTUNITY #1: AURORA LIVING FORMATION
If you haven't yet had the opportunity to be part of an Aurora Living module, either online or in-person, we want to extend an invitation to join us. Our winter Aurora Living module entitled Wisdom: The Wells We Drink From starts January 20th and will feature presenters Ron Rolheiser, Gisele Bauche, Dr. Sean Lessard, Paula Cornell, Margaret McKeon and others.
Aurora Living provides grounding and growing in the Word of God, "Laudato Si" Care for Creation, community building, contemplative prayer, and justice as right relationship. Aurora Living is informative, formative, and transformative, with a focus on spiritual exploration more than doctrinal orientation. The program provides a rich exchange and learning experience about current faith and justice issues, most significantly the TRC Calls to Action, within a spirit of respectful dialogue. The monthly wisdom circles are proving to be an effective way of teaching communal skills of listening, speaking and discerning through personal and intellectual sharing to integrate the rich content of the process.
Start the new year in this community at the intersection of faith and contemporary issues such as creation care, social justice & reconciliation. Registration for our Aurora Living Winter Module closes Monday, January 16. Visit www.starofthenorth.ca/wisdom for more information.
---
OPPORTUNITY #2: COURAGE TO TEACH
In a time when teachers, support staff, and administrators are under growing demands and pressure, Courage to Teach® provides educators with an opportunity to reconnect with the reasons of the heart that lead us to become a teacher in the first place. Through connection with other teachers and most importantly our own inner teacher, we can regain the courage to teach in difficult times. The program, originally conceived by author and educator Parker J. Palmer, offers educators of all kinds an opportunity to reflect on the inner dimensions of teaching and leading with courage in today's world.
Join seasoned facilitators Paula Cornell and Witty Sandle for this 5 session Circle of Trust ® series for a monthly morning gathering that holds space for your own reflection, renewal and rejuvenation. Together we will seek to understand, honor, and celebrate brave conversations, deep listening, and reconnection with our love of teaching in community with one another. Teachers, educators, and administrators from all levels and areas of education are welcome, regardless of previous Circle of Trust experience. 1 Saturday morning gathering per month from January - May 2023 from 9:00 am - Noon at The Star of the North Retreat Centre in St. Albert, AB, starting January 28th.
Registration for the Courage to Teach series closes Monday, January 16. Visit www.starofthenorth.ca/courage for more information.
ORDER YOUR LUNCH TICKETS: PRAYER FOR CHRISTIAN UNITY
Invite a couple friends along to our Liturgy & Luncheon gathering on Wednesday, January 25th. The 2023 theme of the Week of Prayer for Christian Unity is "Do good; seek justice." Isaiah challenged God's people in his day to learn to do good together; to seek justice together, to rescue the oppressed together... The prophet's challenge applies equally to us today. How can we live our unity as Christians so as to confront the evils and injustices of our time?
Join an ecumenical prayer gathering led by Julian and Maria Di Castri followed by a simple fellowship luncheon. Lunch tickets are now on sale for $20 until next Wednesday at www.starofthenorth.ca/unity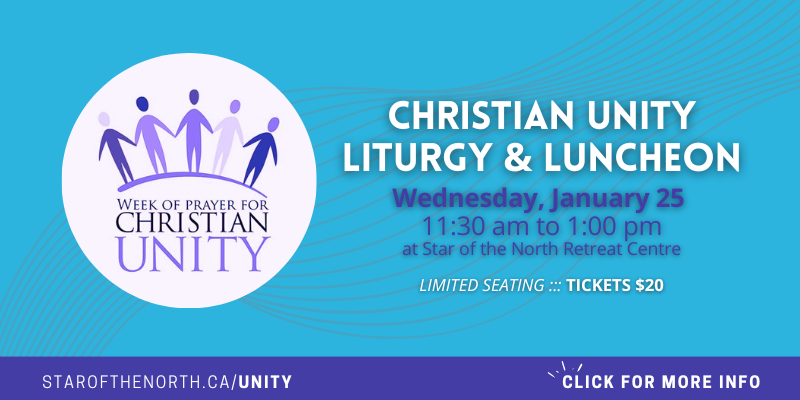 UPCOMING PROGRAM HIGHLIGHTS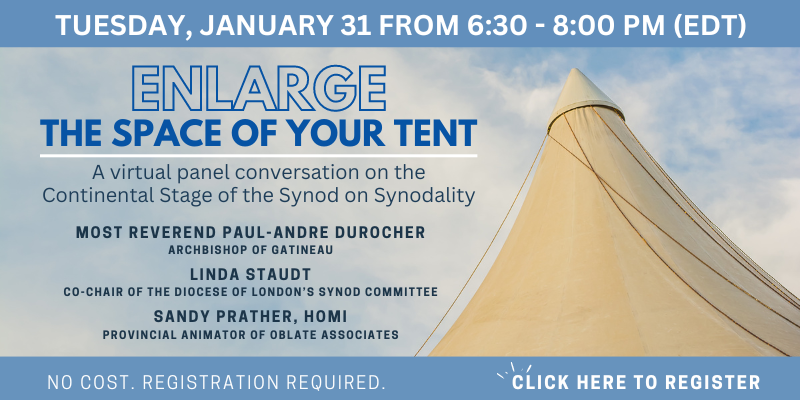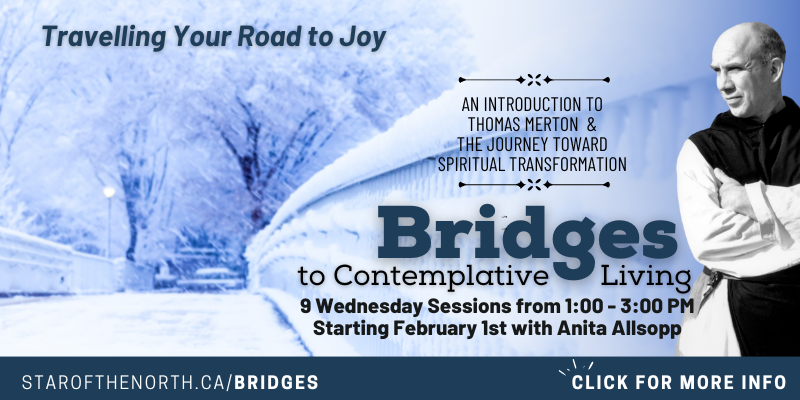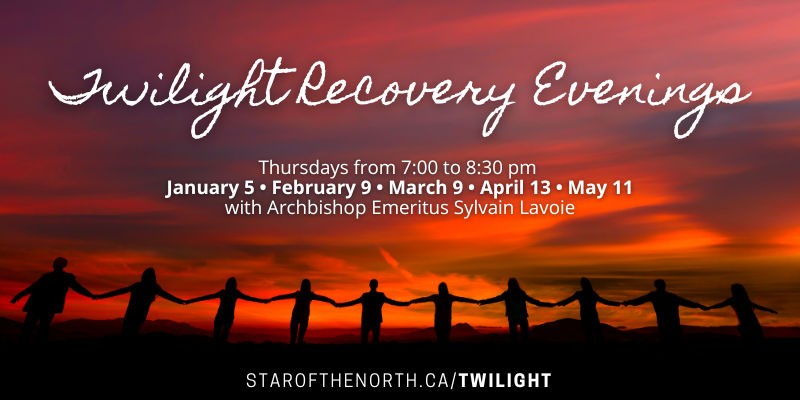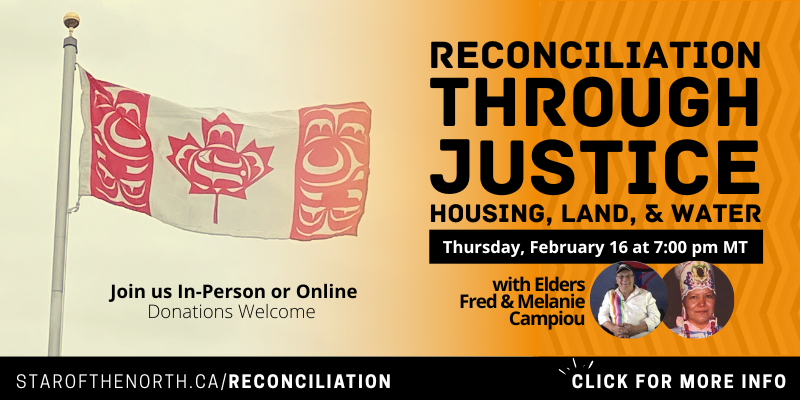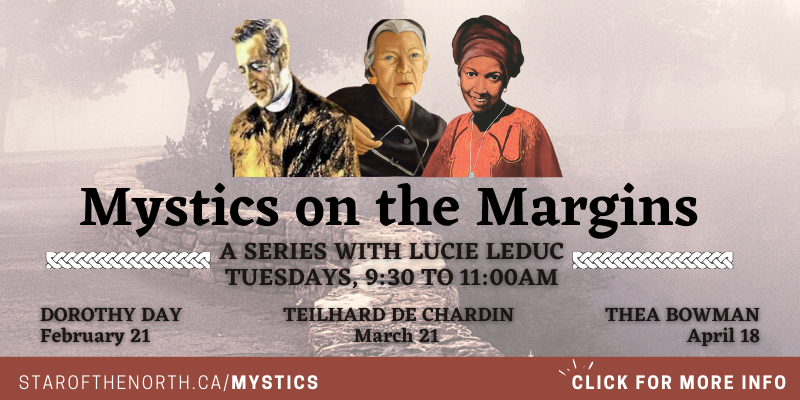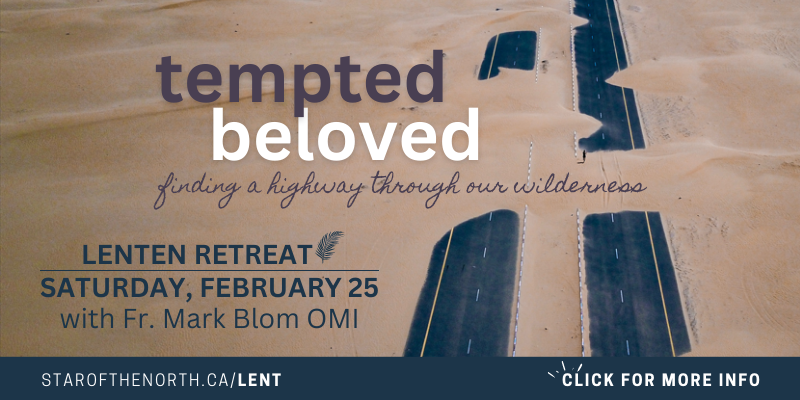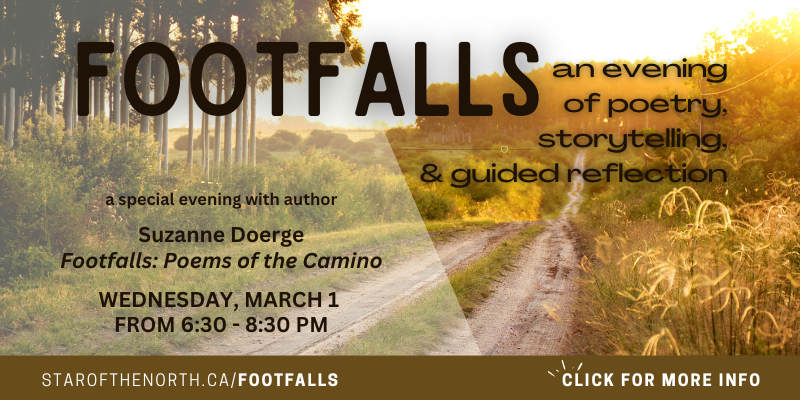 Back to All