Dan Jelinski
Spiritual Director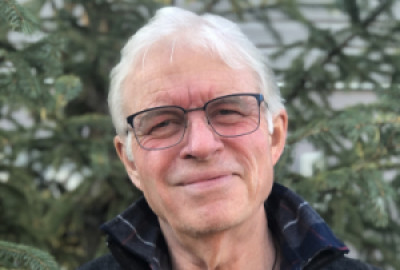 P: 780-721-1240
The spiritual path consists of many twists and turns, mountains and valleys, stops and starts, light and darkness. Sometimes, you simply need to talk with someone who is familiar with this terrain; a fellow traveller, a spiritual companion who can offer support and guidance, helping discern the way forward. Traversing your inner world with a spiritual director, an anam cara/soul friend affords the opportunity to safely explore the presence of God in your life. Everything in your story belongs when it comes to listening deeply to the musings of your soul.
Experiences and training programs that have fashioned and informed my role as a spiritual director/soul friend:
Life experiences/lessons as a husband, father, grandfather and man on a spiritual faith journey
Graduate, Anamcara Apprenticeship Project, (Certificate in the Art of Spiritual Discernment), Healing the Healers Programs, Sacred Art of Living Centre, Bend, OR
Member of Spiritual Directors International (SDI)
Graduate of Newman Theological College, Edmonton, AB
Former Addictions Counsellor, Twelve Step Recovery Program Advocate
Men's Rites of Passage, Initiating Elder, Illuman/Richard Rohr, 2015-2019
I welcome inquiries and extend an invitation, honouring all spiritual paths. I create a safe, inclusive space where seekers are free to talk about things that matter. I can be reached at 780-721-1240 or email: dan@wisdomspeaks.ca
"The longest journey is the journey inside."
Back to All