Archbishop Emeritus Sylvain Lavoie
Spiritual Director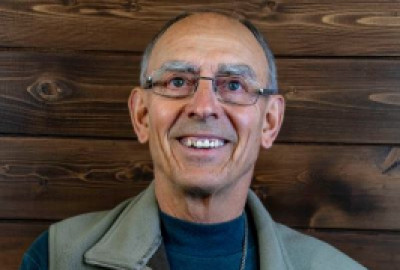 Archbishop Emeritus Sylvain Lavoie is Chaplain, Spiritual Director, and Presenter for the Star.
He is a missionary Oblate who has spent over 30 years ministering among the aboriginal peoples
of north and central Saskatchewan, including three years as director of a team that offered sessions
on faith renewal, leadership and community development. He was part of a First Nations ministry team
and a member of an Oblate Cree language learning community. He is author of Drumming From Within,
a book on stories of faith and hope in the Canadian north, as well as the newly published
Together We Heal, a 12 Step approach to the healing of sexual abuse.
---
Archbishop Sylvain has been journeying with people on their spiritual path for over 40 years. During that journey he has gained a lot of wisdom that he has expressed in a book on Indigenous ministry (Drumming From Within) and two on addictions awareness (Walk A New Path and Together We Heal). His method of spiritual accompaniment is to listen to the story, affirm the person, prayerfully discern the movement of the Spirit in the person's life, connect faith and scripture with life, and provide gentle direction for moving forward towards healing and greater wholeness.
Back to All