Sr. Joan Chittister & Aurora Living Celebration
Saturday, June 18th marks our celebration of our first year of Aurora Living: Formation Through Word & Creation. To mark the occasion, we have invited the public to join our group for a special video prepared by Sr. Joan Chittister, follow by a time of discussion and celebration starting at 2:30 pm MT. Registration for online guests will be closed at 10:00 am on Saturday, June 18th. To join us, please register at: www.starofthenorth.ca/celebrate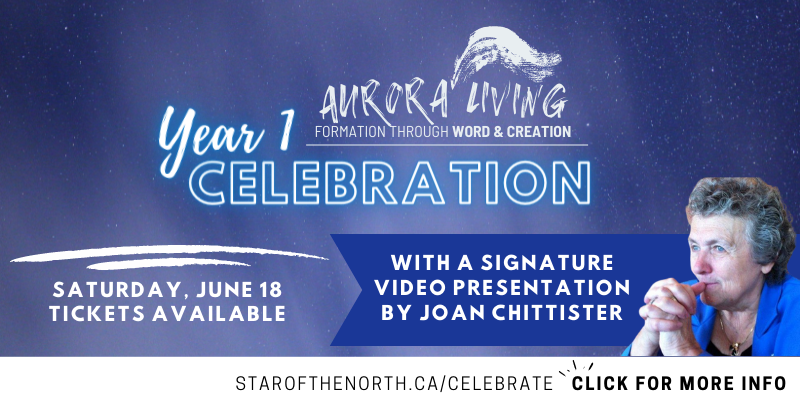 ---
Come Walk With Us! Star Camino 2022
The weekend for our Camino walk is fast approaching and so we reach out to you with humble confidence to support the ongoing needs for The Star facility and ministries.

We are set to walk in support of The Star, and we invite you to:
Join us on a Camino walk at the Star, Saturday, June 25th, 8:30 to 11:00 am with finger-foods and social time to close our morning. Click here to register and let us know if you are joining us on our walk by emailing us at admin@starofthenorth.ca


Walk where you are in support of the Star on either June 25 or 26th. Plan your own route, pray on the way, and get sponsors to support your walk for The Star! Click here to register

Donate directly to a walker you know. Click here to choose the person you want to support and then click donate.

For more information see our website: www.starofthenorth.ca/star-camino
We are so grateful for your ongoing and generous support!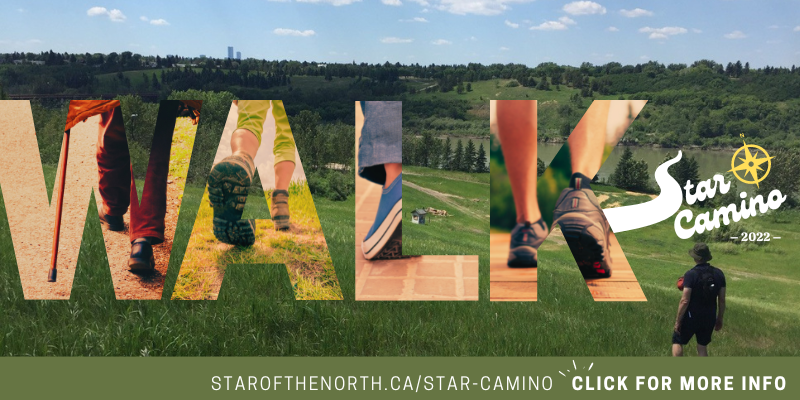 ---

Back to All