20 DAY COUNTDOWN TO AURORA LIVING!
MODULE 1 EARLY REGISTRATION ENDS FRIDAY, SEPTEMBER 10




TOGETHER WE HEAL – Join the Dialogue Circle!
Co-Facilitated by Archbishop Emeritus Sylvain Lavoie, OMI, Catherine Twinn, and Morningstar Mercredi
These monthly Dialogue Circles will serve as an opportunity to participate in decolonizing our hearts and minds; learning to walk humbly with our Creator towards healing and reconciliation. We welcome Indigenous and non-Indigenous to join these sessions, open to anyone interested in listening more attentively to the stories needing to be heard for a renewed relationship to be born; to educate ourselves about our mutual reality and how to create new pathways together.
Our first session, on Intergenerational Trauma with Morningstar Mercredi, is on Thursday, September 16th at 7:00 pm, at the Star of the North Retreat Centre in St. Albert. The session will also be live-streamed virtually.
Morningstar Mercredi is an author, poet, artist, researcher, social activist, producer and actress. She authored Morningstar: A Warrior's Spirit, and Fort Chipewyan Homecoming and is launching her new book in the fall of 2021, Sacred Bundles Unborn. Her background is in multi-media communications. She produced and hosted a half hour radio program on CKUA Radio, in Edmonton Alberta. "First Voices", explored and celebrated Indigenous artists throughout Turtle Island. Her documentary, Sacred Spirit of Water, was premiered at the United Nations Permanent Forum for Indigenous Peoples in New York in 2013. She is an ACFN member in Treaty 8 Territory. Morningstar's advocacy work expands over forty years, as a frontline worker raising awareness on MMIW, girls, and the LGBTQ community. She continues to advocate to criminalize forced coerced sterilization of Indigenous women in Canada.
The session will involve a prayer ritual commemorating The National Day for Truth and Reconciliation (Orange Shirt Day), a presentation, small group sharing and a closing sharing circle with Morningstar.
There is no charge, but donations are welcome.
Please register online or by calling 780-459-5511.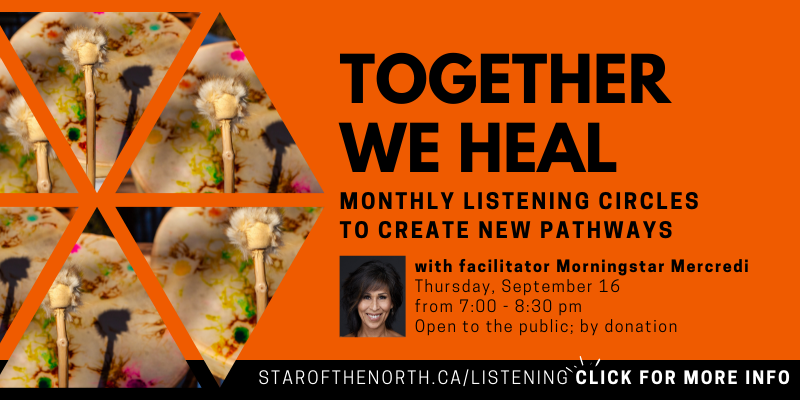 What is Healing the Healers?
Drop-in on Tuesday for an online conversation about these internationally acclaimed workshops addressing spiritual suffering. These workshops are particularly timely as globally we experience much suffering due to the pandemic. You'll have an opportunity to interact with our presenters, get a sense of the program, and ask questions. By registering below, you will be sent a Zoom link invitation the day before the Q & A.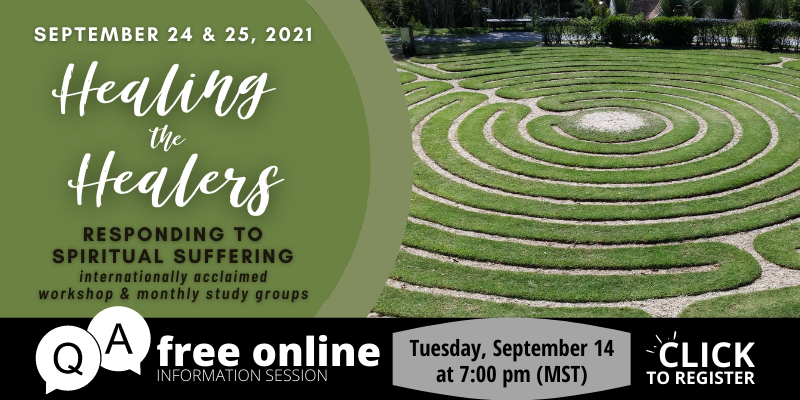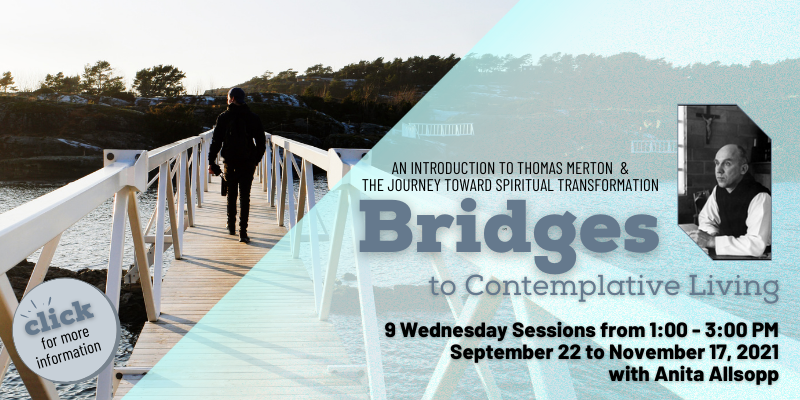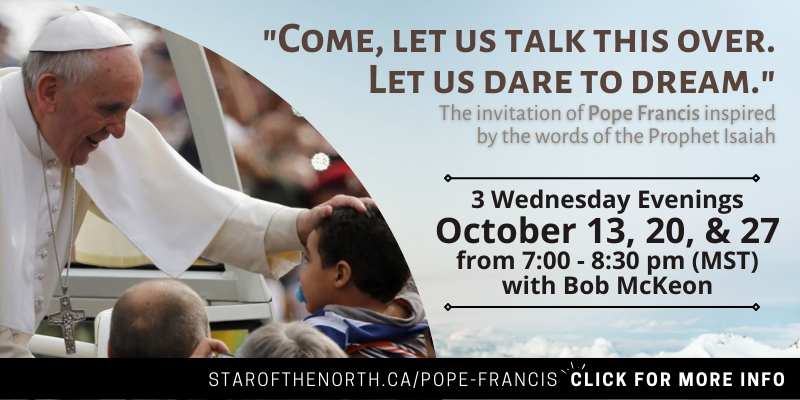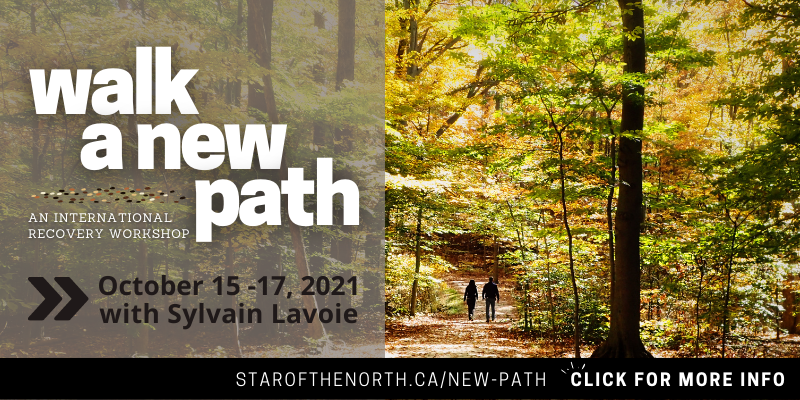 Back to All